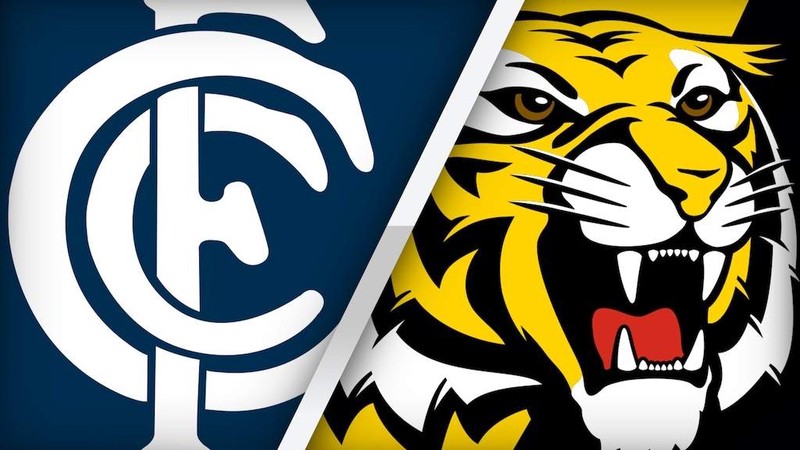 Last time they met
Round 1, 2018 | Richmond 17.19.121 def Carlton 15.5.95
The first 15 minutes of 2018 were subsequently the best 15 minutes of the 2018 Carlton experience.
Five (5) 50m penalties to Richmond results in direct scoring shots for us.
We matched it with the Tigers until the 4th quarter when their premiership experience kicked in and was too much for us to handle.
Injuries to Kennedy and Kreuzer forced them both from the game early in the 2nd quarter.
What I'm excited about
Seeing the layer of growth that each player has added to their game. If everyone improves by 5% then collectively we will be a much better side.
How long can we sustain the high intensity that we want to play with throughout a game?
How will we respond when Richmond have the momentum and mount a serious challenge?
I can't wait to see how we move the ball quickly and how our midfielders utilise their explosiveness and skills.
How the 6-6-6 rule will affect us.
What I'm mindful about
Dustin Martin - historically he has hurt us in the past and we simply don't have a reliable match up for him.
Our defense - I am mindful of how we will stop opposition teams from scoring from turnover, especially teams like Richmond who have a potent forward line.
Tom Lynch - if he plays, GULP.
We were gifted some goals through Richmond's indiscipline. It's hard to think that will happen again so we will need to match it with them for longer.
Richmond don't have a premiership hangover this time - if anything they will have had a sour taste in their mouth over the pre season after they were shockingly dismantled at the hands of Collingwood in the 2018 preliminary final.
Team Selection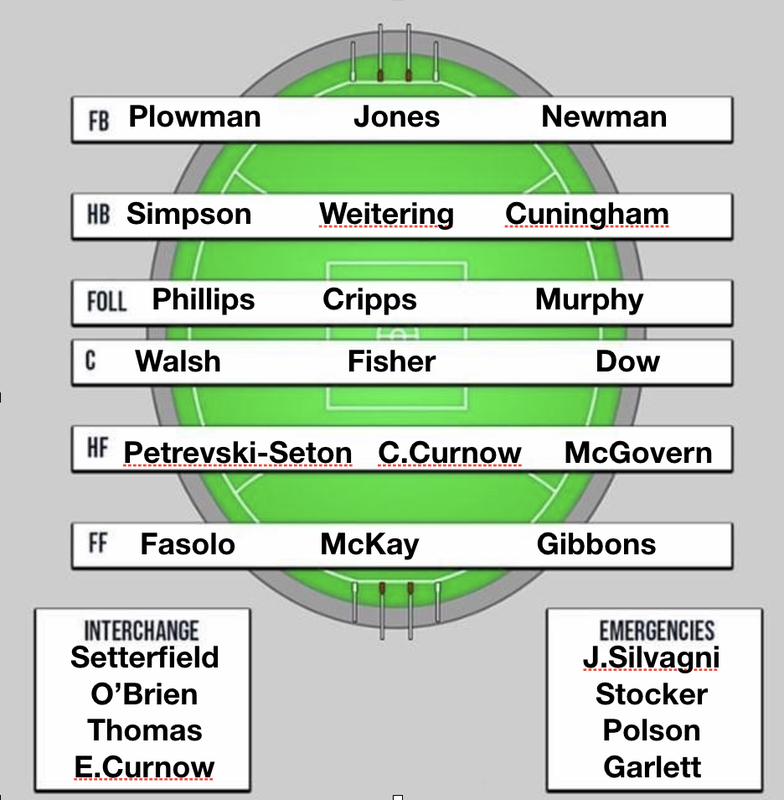 Prediction

I can see us giving the Tigers a challenge in the first half or thereabouts but ultimately their experience will be too much.
Tigers by 17