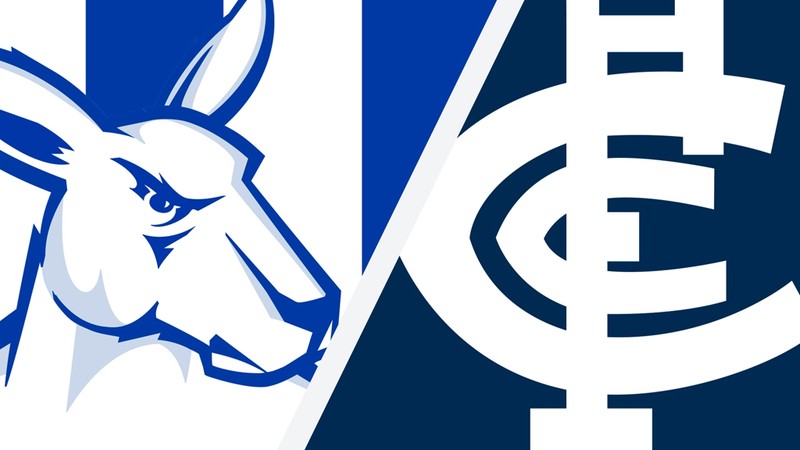 Last time we met
North Melbourne 18.8.116 d Carlton 4.6.30
A genuine disaster from the moment we arrived in Hobart
Murphy was a late withdrawal
Ben Jacobs sat on Cripps and we had absolutely nothing come from our midfield
It's better we don't think about it
What I'm excited about
If you haven't noticed yet, we're on the way up and playing in longer patches that put us in winning positions. But for some composure and polish, we are a genuine team that is earning respect throughout the league.
We're a better performing side than the Roos this week. The confidence is growing and the talent pool is there. Every minute watching these players evolve is an exciting one
Charlie should be back in the side and we can finally resume the 3 forward set up that we have been planning for.
With Simpson and Newman to both miss, I'm excited to see who will step up in their place. With misfortune comes opportunity in this league and we will find out a lot about a few players that will have their opportunity
What I'm mindful about
The Roos have been disappointing but they aren't all that bad. This looms as a potential danger game as they traditionally play well at Marvel Stadium and we have not been able to completely shut out sides in games.
Furthermore, our inconsistency combined with the loss of Newman and Simpson, two very experienced players, gives me a fear that when North Melbourne gather their momentum throughout the game, we will struggle to stay composed.
The media speculation surrounding North Melbourne has been very intense. Brad Scott has had to face the music and has done so in a manner that I respect. There's only so much heat that a team can take before their breakthrough happens and I worry that it could be this week.
The loss of Kreuzer means our midfielders return to a reactive mindset instead of proactive, particularly when we are about to face Todd Goldstein.
Ben Brown is a super talent and must be planned for accordingly
Team Selection
OUT - Nic Newman, Kade Simpson, Levi Casboult, Matthew Kreuzer
IN - Tom Williamson, Matt Kennedy, Charlie Curnow, Andrew Phillips
We will need to get creative. Cuningham could be played across half back in the Simpson role with Tom Williamson to assume the responsibilities that Newman has.
Matt Kennedy has had a solid stint in the VFL and should be roaring to have an impact against a side that suits him to do so.
Levi has been good in playing his role, but ultimately I want Charlie/Mitch/Harry as our 3 talls going forward.