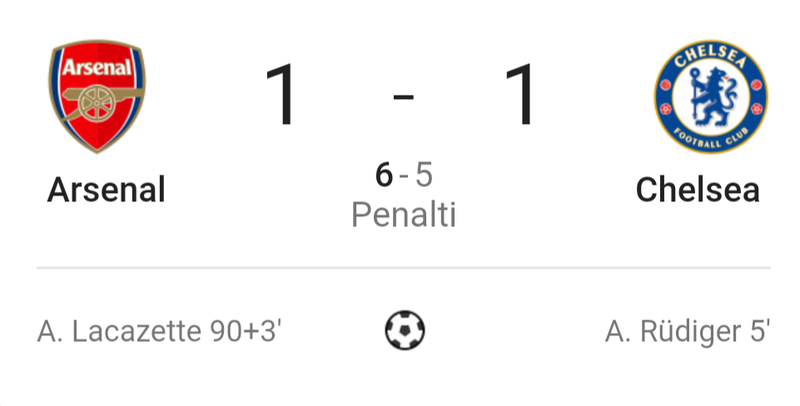 nightmares occur in the English national club (CHELSEA) in the pre-season tournament continuation (ICC 2018) held at Aviva stadium.
In a meeting between the Chelsea and Arsenal teams with the final score, the final was 6 vs 6.
Previously in normal time the two teams shared a score of 1-1.
Chelsea went ahead when the match had been running for five minutes. Antonio Ruediger's goal was able to beat the game.
The new Arsenal were able to score a reply when the match entered second-half injury time. The reply was produced by Alexandre Lacazette.
The match then continued with the final win won by Arsenal.