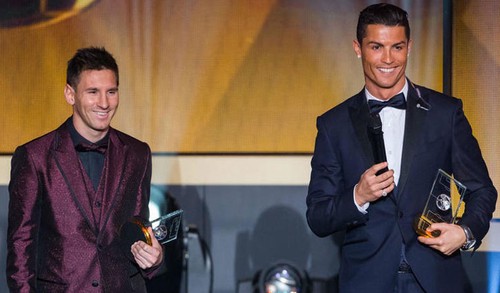 Lionel Messi and Cristiano Ronaldo are going to play a new role. The world's top young footballers will be in the list of judges in the list of the world's top two players.
The French Copey Trophy Award for Young Footballer of the year will be given on the announcement of the Ballon d'Or award in Paris on December 3, organized by French magazine 'French Football'.
The rewards have been started again. Sara will be among the 21-year-old players. Former French footballer Raymond Cooper, who won Ballon d'Or, who has not been able to return to the country last year, has been named.
The list of judges will be on the list of former Ballon d'Or winners. Argentine and Portuguese star Messi-Ronaldo will be with Zinedine Zidane, Ronaldinho and Bobby Charlton.
Apart from this, Ballon d'Or will also award the women's footballer of the year first. For this, French football will provide a list of 15 players. The winner will be selected by the voters around the world.
Former Brazilian footballer Marta sees this as a step in the case of male and female equality. Marta told French football, "I always wanted a woman to win a prestigious award. This is a step forward for more equality. '