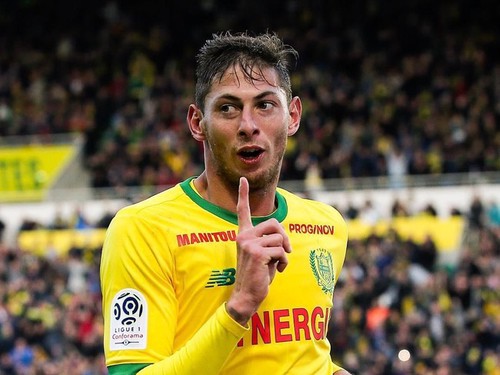 Introduce Emilio Sala. For a while in this season he is the most fertile Argentine player in Europe. Defeated Lionel Messi, Gonzalo Higuain and Sergio Aguero.
Emilio Sala is currently strengthening Nantes in Ligue 1. In the Argentine national team he is nobody, because even though he never appeared to strengthen his country at various age levels.
But since last weekend the name Sala sticking out. That happened after he scored two goals in his club's victory over Guingamp. With these two goals Sala now collected 10 goals in the French League.
This figure makes him an Argentine player with the highest number of goals in current European domestic competition. The 28-year striker was sharper than Lionel Messi (7 goals), Sergio Aguero (7), Mauro Icardi (6), and Gonzalo Higuain and Roberto Pereyra (5 goals).
Sala at the beginning of this season will be kicked out by Nantes. On the last day of the transfer market he was almost released to Galatasaray. The surge in Sala's appearance this season begins with the two goals he made after entering the field on the bench in the first three games of the season.
Sala's number of goals is actually not too surprising because in the last three seasons he can always make goals more than 10. But in this season he collected the numbers when the competition wasn't even halfway.