Lionel Messi's absence has been handled well by Barcelona and the Catalans have picked up a comfortable win over Inter in the Champions League, a demolition of Real Madrid in the Clasico and have come through a survival exercise in Vallecas without their No.10.
The media, the club's fans and even Ernesto Valverde himself has at times referred to their dependence on the Argentine but the squad have pulled together and fought without him, so what else have they got?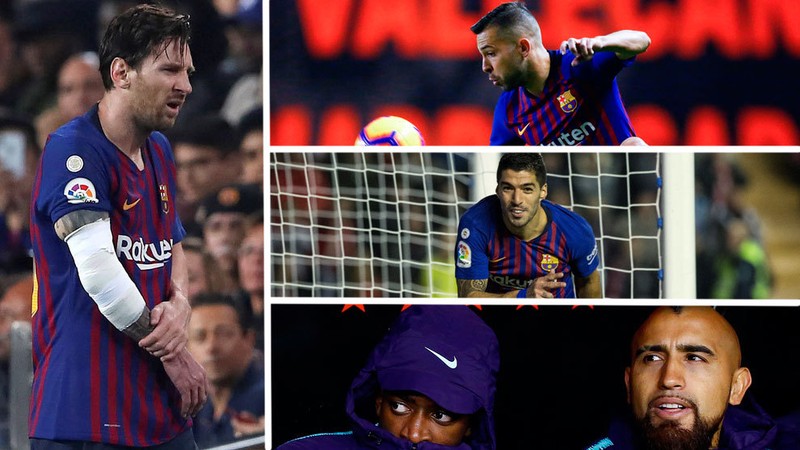 The best No.9 in the world
This will be true until proven otherwise and Luis Suarez keeps delivering despite his advancing years.
You could even argue that the Uruguayan has looked better in Messi's absence, taking Madrid and Rayo apart.
Spain's best left-sided player
No matter how hard Luis Enrique tries, it is becoming impossible to overlook Jordi Alba's brilliance this season and he is still the best left-back in Spain; there are few left-sided players who impact a game as much as he does.
Goals from the bench
Messi was injured so Rafinha played and he shone against Inter, Arturo Vidal was on target in the Clasico while Ousmane Dembele got a goal in Vallecas.
A team with character
It is not an accident that Barcelona were losing in the 86th minute on Saturday but still emerged victorious and Gerard Pique, Suarez and others shows that these players care and will give everything to win.
Valverde's courage
Allowing Munir to come on in place of Philippe Coutinho, irrespective of how poor the Brazilian was, shows bravery from Valverde and while his ability to make these changes has been questioned before, he is showing he can do it now.