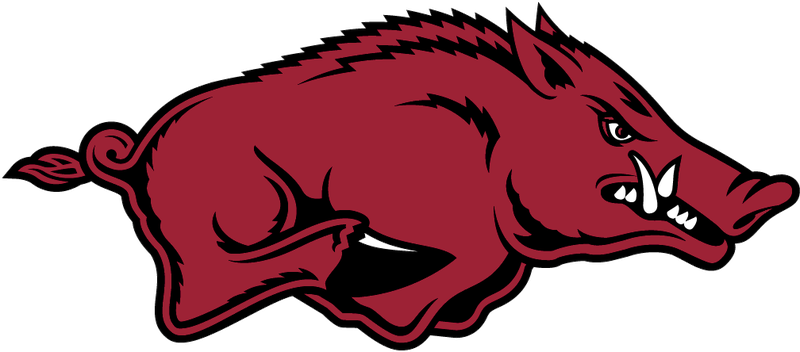 The start of the 2018 NCAA football season for the Arkansas Razorbacks will be upon us in 2 weeks. They will be playing the Eastern Illinois University Panthers on 1 Sep 2018 at Donald W. Reynolds Razorback Stadium. The game will start at 3pm and be televised on the SEC Network.

The new coaching staff has been working hard implementing both new offensive and defensive schemes. Here are the main coaches for Arkansas:
- Chad Morris - Head Coach. Offensive coordinator at Clemson 2011-2014. Head coach at SMU from 2015-2017.
- John Chavis "The Chief" - Defensive coordinator/Linebackers coach. Defensive coordinator/ LB coach at LSU from 2009-2014. Defensive coordinator/LB coach at Texas A&M 2015-2017.
- Joe Craddock - Offensive coordinator/QB coach. Offensive coordinator/QB coach from 2015-2017 at SMU. Youngest OC in the SEC. Age 32.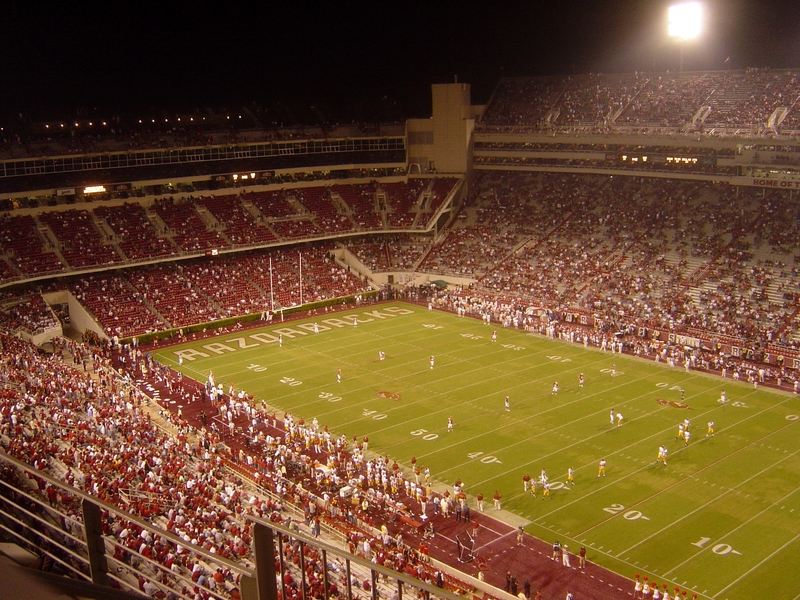 OFFENSE

The final scrimmage was held yesterday with mixed results.
QUARTERBACKS

First, there is no clear-cut winner for the QB job. The two likely starting candidates are Soph Cole Kelley 6-7 250 from Lafayette La. and Junior Ty Storey 6-2 215 from Charleston Ar. Neither has won the starting job yet.

To make it even more exciting, three freshman have a chance to prove if they have what it takes to be "the guy". With the advent of the new "red-shirt" rule, freshman can play in up to 4 games before the team decides to red-shirt them or not. Coach Morris has said he wants to see how they do in games before the SEC games start, so he can see if they can win the job. He likes their skill sets and their escapability.

The two true freshman that might get that chance are Connor Noland 6-2 207 from Greenwood Ar. and John Stephen Jones 5-11 194 from Dallas Texas. Jones is the grandson of Jerry Jones, owner of the Dallas Cowboys and famous Razorback Alumnus. The other freshman considered is red-shirt freshman Daulton Hyatt 6-4 196 from Arab, Al.
Coach Morris has said he will name a starter by the end of this coming week or no later than Monday of the following week, so they can put in the game package for EIU.

WIDE RECEIVERS

Coach Morris was very complementary of the playmakers at Wide Receiver. He was pleased that they stepped up to be the playmakers he says he needs in this offense. He singled out senior Jared Cornelius, senior Jonathan Nance and So Jordan Jones as having an excellent scrimmage.

OFFENSIVE LINE

The offensive line is a work in progress. Injuries and a lack of depth have hampered efforts but it looks to be taking shape at just the right time. Colton Jackson, 6-5 305, a starter last year, had surgery on his back and is expected to miss 6 games. Dalton Wagner 6-9 300 is out for two weeks after having his appendix taken out. Noah Gatlin is a freshman, 6-7 293 will start at tackle and fellow freshman Silas Robinson, 6-4 308 will get plenty of playing time at guard. Red-shirt freshman tackle Shane Clenin 6-6 302 also expects to get plenty of playing time.

RUNNING BACKS

The running backs are a diverse group, with a good mixture of power and speed. They are headlined by last years players Davwah Whaley, Chase Hayden and T.J. Hammonds. The additions of Maleek Williams and Rakeem Boyd makes this a solid group.

The offense surely has some issues, but since the press is not allowed to watch scrimmages, it is hard to tell what is really happening. We will know soon though, won't we? I do have faith that what Coach Morris has done in the past can be done here also.

DEFENSE



Coach Chavis also gave the defense mixed reviews. He was not especially happy with the sloppy tackling. Here is the breakdown:
SECONDARY
This is the strength of the defense. Again, new freshman are stepping up. Coach Chavis really likes freshman Joe Foucha, 5-11, 198 from New Orleans. He also praised Myles Mason 6-2 208 from Alabama, also a freshman, as having a good fall camp.

LINEBACKERS
This is where the razorbacks needed help and the got it in freshman Bumper Pool 6-2 223 from Texas. Great name huh? He was highly touted, signed early, and drawing high praise. He will look to relieve starting seniors Dre Greenlaw 6-0 227 and De'Jean Harris 6-0 244, who had to play more than 90 percent of the time last year due to depth issues.

DEFENSIVE LINE
This unit is much improved. If Coach Chavis can do his usually magic with rushing the passer, this should prove to be a strength by years end. Freshman Nicholas Fulwider 6-7 260 from Georgia is expected to make an immediate impact. Fellow defensive end Courtney Alexander 6-5 239 from Oklahoma drew positive remarks also. Senior Randy Ramsey 6-4 236 gives them a speed rusher that Chavis likes. Jamario Bell, junior, 6-5 253 is also having a good camp, and teammates think he is ready to make an impact.
Overall, the defense, with Coach Chavis at the helm, should do a solid job. However, with the new faster offense, they will also be on the field longer. It remains to be seen how this will affect them. It is a new season and the questions are many, the answers few.

Good luck to the Arkansas razorbacks. I think they might need it. I am rooting for them.