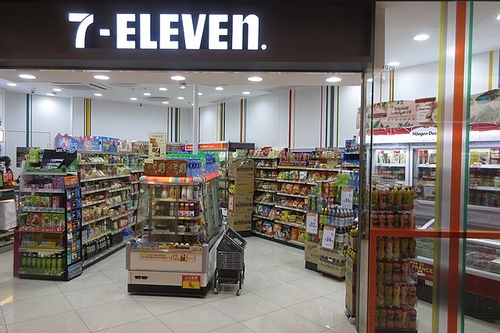 Since the football season is upon us, I have decided to set up an easy little contest. It is different than most, since you are not picking winners. I wanted to do something a little different, since not everyone is a college football junkie like me. I hope you will enjoy.

This is the 1st of the weekly 2018 NCAA Football 7-11 Challenges. Here's the rules:

Every week, I will select a total of 11 NCAA college football games. You must, in the comments section of the post, tell me how many of those 11 games will be decided by seven points or less.

You don't need to tell me which games are decided by 7 points or less. You just have to give me the total number of matches that will meet that criteria. So, out of the 11 games, if you think that 7 of the games will be within 7 points at the final score, you put 7 in your comment section. Example: If the Wake Forest vs Tulane game final score is 14 - 7 (doesn't matter who wins) then that game DID meet the criteria. Clear?

Since I am using only 11 games, and if we get good participation, the possibility of a tie is good. For the tiebreaker, I will select an additional game. You must give me the total number of points combined for both teams. Closest to the final combined score wins.
The post will close in 7 days. I will copy the entrants at that time. The winner will receive 10 SCR. That being said, here are the games:
TEAMS DATE TIME

Wake Forest at Tulane 30 Aug 8pm ET
Northwestern at Purdue 30 Aug 8pm ET

Syracuse at Western Michigan 31 Aug 6pm ET
Colorado at Colorado St. 31 Aug 8:30pm ET
Ole Miss at Texas Tech 1 Sep 12pm ET
Washington at Auburn 1 Sep 330pm ET
North Carolina at California 1 Sep 4pm ET
Old Dominion at Liberty 1 Sep 6pm ET
Middle Tennessee at Vanderbilt 1 Sep 730pm ET
Miami at LSU 2 Sep 730pm ET
Virginia Tech at Florida St. 3 Sep 8pm ET
TIEBREAKER GAME

Eastern Illinois at Arkansas

I will do a post letting you know who the winner is within 1 day after completion of final game of the week. Remember: in the comments below, give me a number between 0 and 11, then the total points combined of the Eastern Illinois/Arkansas game.

THANKS for your interest. Let me know if you think of any way to improve this.