Bismillahir Rahmanir Rahim
Hello football lovers, how are you all? I hope you are all very well, I am also very well with your prayers and the grace of the Creator.

Gareth Bale's side Wales have qualified for the World Cup after a long 64 years, when yesterday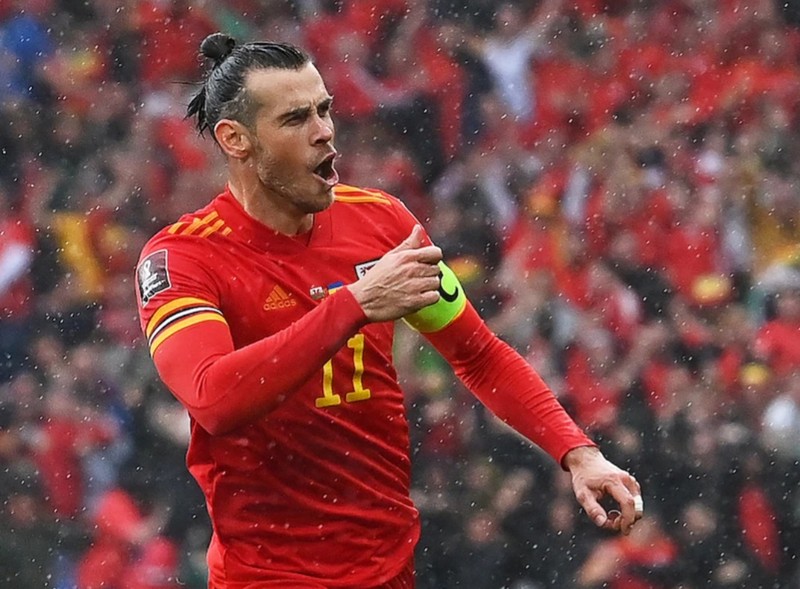 The long 64-year wait is over at Cardiff City Stadium. Then all the stadiums were flooded with joy. Gareth Bale rose from the bench. The Welsh coach picked up Gareth Bale in the 82nd minute of the game. But this Gareth Bale is the cause of happiness in Wales.
As I was writing this news, I was reminded of the Bangladesh cricket team of 1996, when the Bangladesh cricket team defeated Kenya in 1996 to become ICC champions and qualify for the Cricket World Cup. I remember, we had a joyous procession, joyous processions all over Bangladesh, the Bangladesh cricket team was welcomed.

All the players, officials and spectators of Wales have cried for the opportunity to play in the World Cup after a long 64 years. Wales got the opportunity to beat Ukraine 1-0 in the final of the European region yesterday. Gareth Bale's Wales will play in Group B of this year's World Cup in Qatar, with England, United States and Iran in Group B.

On the other hand, the dream of Ukraine has been shattered. Although the dream of Ukraine has been shattered, the Ukrainian footballers congratulated Wales with applause at the end of the match.

Ukraine played hard in the first half at Cardiff City Stadium yesterday, but could not take advantage of the opportunity. But unfortunately Ukraine scored the equalizer in the 34th minute of the game. Gareth Bale took a free-kick from just outside the box on the left side, and Ukraine captain Andrei Yarmolenko headed in a free-kick. The ball hit his head and became their own goal.

The whole game went on through counter-attack, both teams had multiple chances to score, but neither team was able to take advantage of that opportunity, and the match ended 1-0. After 64 years, Wales' dream came true and Ukraine's dream of playing in the 2006 World Cup was shattered.

Thanks everyone for reading my post about football today.