Bismillahir Rahmanir Rahim
At the moment, Bangladeshi football fans are having a lot of fun, because two days ago, Argentina football team won against Italy, and just a few hours later, Brazil football team won against South Korea.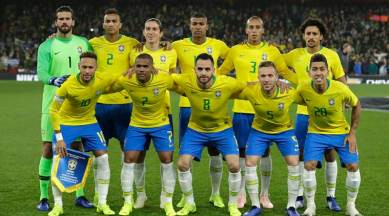 The ray of happiness for the football fans of Bangladesh is that there are more fans of Argentina and Brazil in Bangladesh, almost half of the people of Bangladesh love the Argentine football team and the other half love the Brazilian football team. A festival is held in Bangladesh only when these two teams play.

Fans of this team keep trolling each other, often leading to fights, and when either Argentina or Brazil loses a match, the fans of the other team are very happy and start trolling more.

Argentina won a great victory against Italy last Thursday night. Messi won 3-0. Within a few hours, Brazil also got a great victory. The five-time world champions won 5-1 against South Korea.

Brazil won the World Cup in Seoul on Thursday. Neymar scored a pair of goals. Richardson, Philippe Coutinho and Gabriel Jesus scored one goal each.

Brazil went ahead in the seventh minute of the match. Forward Richardson made no mistake in getting the ball near Fred.

However, South Korea repaid the goal in a short time. Hong Wei Ju scored the goal in the 31st minute.

Brazil went ahead again with an interval of 11 minutes. Neymar, the biggest star of the team, scored the goal. He scored from the penalty spot.

In the 57th minute, Neymar increased the lead from the penalty spot by scoring the third goal for the team and the second individual goal.

Kutinho, who replaced Neymar as a substitute, was quick to score. He wrapped the ball in the net with an excellent shot in the 60th minute.

Jesus caught the ball in Bruno's cross during the injury at the very last moment of the match and wrapped the ball in the net of South Korea for the fifth time with a left foot shot.

Thanks everyone for reading my post about football today ⚽️⚽️⚽️