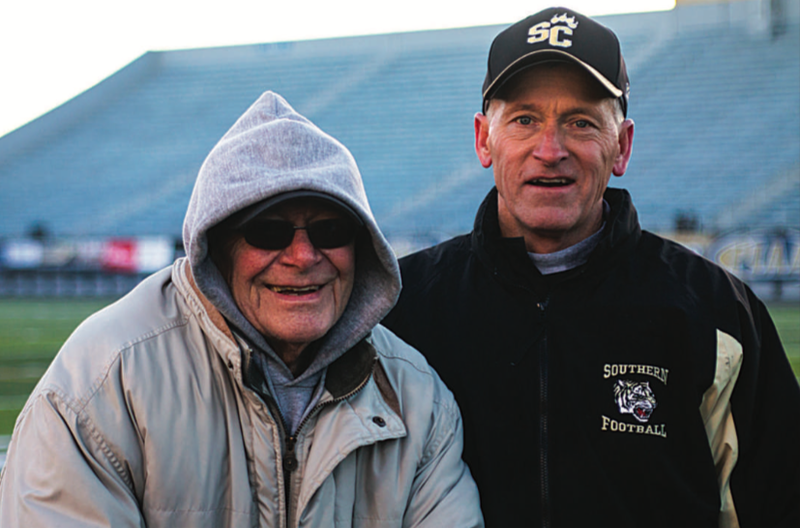 By MARC MALKOSKIE
Press Enterprise Writer
FRANKLIN TWP. — Behind every legend is a foundation of support.
That's been the case for Southern Columbia coach Jim Roth, and no one is a bigger fan of his than his 91-year-old father, Bob Roth, who has been in the stands for 506 of his son's 508 games as the Tigers' coach. The elder Roth has traveled across the state each season and even out of state to this year's season-opener at Hammond, South Carolina.
He's witnessed the highs and lows of Pennsylvania's most decorated football program, which is seeking its 10th state championship against Avonworth this Friday at Hersheypark Stadium.
"I'm very proud of Jim, not only because of his wins and losses," Bob Roth said. "It's the way his personality hasn't changed one bit. He's so down to earth and takes everything in stride without boasting anything. I've never heard him badmouth a player. Some coaches have the tendency to say, 'So and so lost the game for us, he should've did this or that.' But Jim never makes excuses.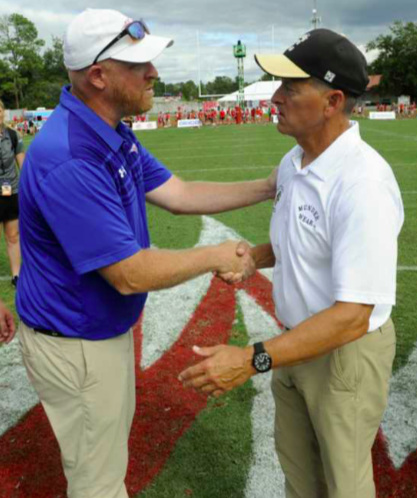 "If the team lost, the team lost. It's never any one individual's fault. To me, it's almost unfathomable because I don't know if I could do it. I always tell people he's the same kid I played catch with in the backyard. I couldn't be prouder of what he's accomplished."
In terms of their favorite state title game, both agree it will be hard to top the program's second championship in 2002.
During that season, a 31-6 victory over Rochester not only snapped the Rams' three-year streak of state title wins over Southern, but it gave the Tigers the championship that had eluded them in six of the seven years prior.
"People were saying we couldn't win the big one, so to see him get that win (in 2002) was really special," Bob Roth recalled. "Now this year will be their 18th time playing in the state championship. Who else can say they've come close to making it through the state playoffs 18 times? You see the trophy case out there at Southern and it's really something to see."
Jim Roth had a lot invested in that game, too.
"Definitely 2002, because we had lost six state championships in the seven years leading up to that," he said. "My son Kale was a senior on that team when we broke through that year, so it was great to share that memory with him and the rest of our family. Getting the monkey off our back after those second-place finishes was big."
While Jim Roth's career record of 443-63-2 is the reason why he's a household name in Pennsylvania's high school football world, his father is no stranger to the sport, either.
Bob Roth was a staple of Shamokin High School's football squad in the mid-1940s as a prolific running back, earning him the nickname of "Bustin' Bob Roth."
After working for a few years following graduation in 1946, he was approached by then-Bloomsburg University coach Robert Redman to join the team. But Roth struggled to earn the playing time he desired, so departed BU in 1951 and went back to the Coal Region to play semi-pro football.
"After I got out of high school, I started playing semi-pro football out in the Coal Region," he Roth said. "I played on the Shamokin Indians, but that only lasted for one year, and then Kulpmont had a team, too, so, we played each other under the agreement that the loser would have to fold. So, the Shamokin team folded and Kulpmont played on. Kulpmont took five of us players over onto their team, so we started playing for them.
"(Football) was all I was interested in at the time, so I threw away an education to play football. It was a bad time for me to go to college. It was full of guys from World War II that went there on the GI Bill. They all had money in their pockets and I didn't. I fell in with all those guys, they were older, just like me, because I graduated high school in 1946 and this was 1951. Then, I got drafted and I went to Korea and I spent two years in the service."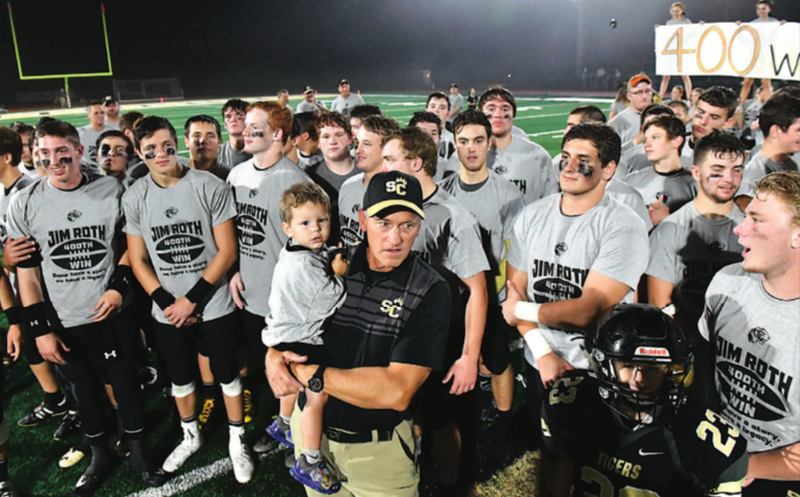 Over the 36 years of his son's coaching career, Bob Roth has seen a lot of historically-good football teams — 27 district champions, 18 state championship appearances and nine state title teams.
This year's squad of Tigers ranks among the best for him, though.
"I'd say this is the best team by far," he said. "They're so dominant, defensively and offensively. They've played quite a few teams that were undefeated at the time they were playing them, and they had each of those games won early in the first half. That's how good they are. The defense hardly gives up any points, and most of that scoring came when Jim put in the second team in the second halves.
"I've never seen a team like this one. He's very fortunate because he's had a lot of talents in his time at Southern, but this is the most talented team I've ever seen. The Garcias are great, Fleming is great and so is the quarterback (Preston Zachman). He has the best linebackers he's ever had too."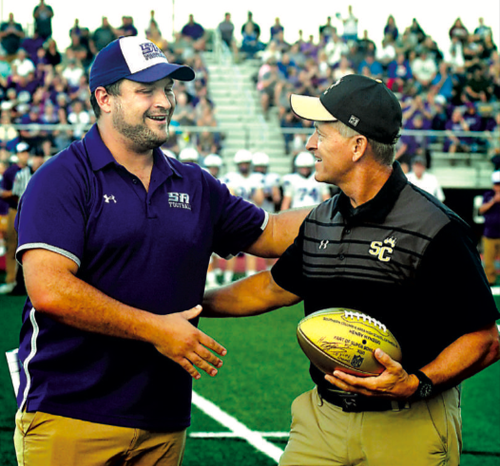 He likely won't have a new favorite game in the next few days. That's because Henry Hynoski's performance in the Tigers' 76-47 win over Pius X in the 2004 Class A state quarterfinals stands out as his favorite game of all-time.
During that game, Hynoski broke the PIAA playoff record for the most rushing yards in a game (419) and added six touchdowns. The team set a national mark for single-game rushing yards (772) in the shootout, in which its 123 combined points is a PIAA playoff record still stands.
"The best game I ever saw was when Southern Columbia beat Pius X in 2004," Bob Roth said. "Henry Hynoski had 400-some yards himself and we had 700-some yards rushing as a team. I'll always remember that game and a lot of people who watched it said they've never seen anything like it before. That's because there was never a game like it before.
"To top it off, Henry is a great person. I sent him a card after that game telling him I've seen a lot of good running backs over my years, but I never saw a performance like his that night. He sent me a card back saying what a privilege it was to play for my son. That's the kind of guy he is, you pay him a compliment and he pays you one back. That's what really stands out."
Although Bob Roth's back bothers him physically, he hasn't missed a beat mentally. He still attends the Oakland Elementary School in Shikellamy's school district to serve as a helpful aide through its "foster a grandparent" program, a county-funded initiative that brings in retired senior citizens to bond with kids. He's been a participant in the program for over 20 years, Jim Roth noted.
And following this Friday's state championship, Bob Roth plans to be back in the stands at Tiger Stadium for next year's home opener against Berwick, nestled in his normal seat at the top of the home bleachers, just to the right of the press box.
"At the home games, he's been sitting by the press box at the top of the bleachers just to the right of the press box for as long as I can remember," Jim Roth said with a smile. "Hopefully, he'll be there for years to come."
Marc Malkoskie can be reached at marc.malkoskie@pressenterprise.net. Follow him on Twitter at @mmalkoskie.