Southern seeking 10th title against Avonworth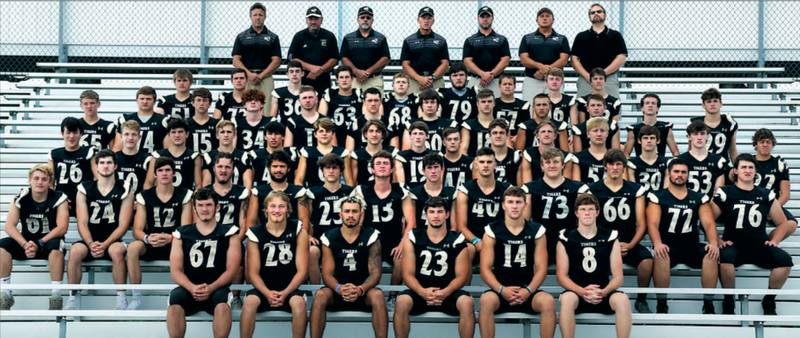 By MARC MALKOSKIE
Press Enterprise Writer
FRANKLIN TWP. — Southern Columbia's football team already has a significant advantage over Avonworth.
The Tigers are making their 18th appearance in a state championship game today, which is more than any other team in state history. Avonworth? It's the school's first trip to Chocolate Town.
But that certainly doesn't mean the Antelopes lack state championship-caliber talent.
Avonworth is led by senior running back Jax Miller, a workhorse out of the backfield who has 2,328 yards and 29 touchdowns on 298 carries.
Miller has been a menace at defensive end, where he's recorded a team-high 101/2sacks, which was good enough to help him earn Allegheny Conference Defensive Player of the Year honors.
Even though Avonworth comes out of the always-tough WPIAL and won the league title for first time in 60 years, as well as the District 7 title, the Tigers are the Antelopes' toughest challenge to date.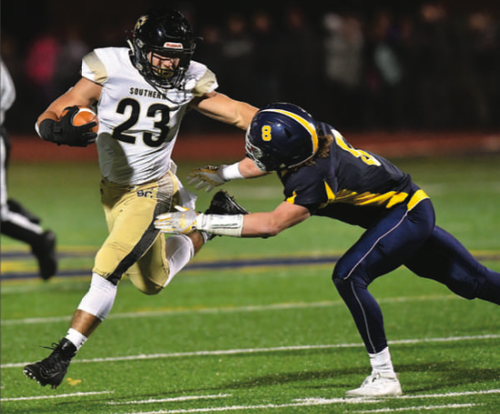 "In high school football, you go in week-to-week and you prepare, and this is definitely a stiff challenge," Avonworth coach Duke Johncour said. "(Southern) is a phenomenal team and we're excited to see how our game plan is going to unfold and see what we can do. Jax is a big part of that."
The Antelopes are more balanced on offense than Upper Dauphin and Richland, as Avonworth quarterback Park Penrod has thrown for 1,997 yards and 30 touchdowns.
However, Southern Columbia coach Jim Roth noticed a flaw while watching a few of Avonworth's game films: the Antelopes' offense typically lines up in the shotgun formation, which sets their running game back a few yards behind the line of scrimmage. That could be problematic considering the success Southern's talented front eight has had in stopping the run this year.
"I can see the advantage (of running shotgun) in the passing game because it allows the quarterback to get passes off without getting hit as many times," Roth said. "It just drives me nuts when I see a team facing fourth-and-1 snap the ball four yards back just to go a yard forward. To me, that just doesn't make sense. I don't think there's any benefit of running shotgun in the running game, but if they're going to be in it all the time to throw, they're probably going to have to be in it to run so they aren't tipping off when they're going to run the ball."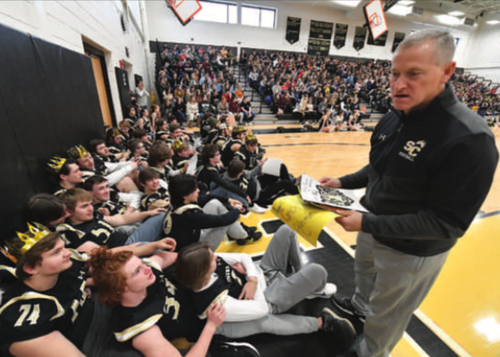 Avonworth is a run-first team, with Miller getting 61% of the carries. In order to defend the Antelopes' balanced offensive attack, Southern's 36-year coach knows the Tigers will have to limit the run, or else things could start to get tricky.
"High school kids are going to get caught peeking in the backfield if that running game is having success and start playing up too aggressively from the secondary," Roth said. "If our defensive front is stuffing the run, it makes it easier for the secondary to kind of lay back and not be too concerned about it."
In terms of Avonworth's play-action passing attack, don't expect things to change just because the Antelopes are playing Southern. Penrod will likely err on the side of caution and not challenge the Tigers star Julian Fleming too often.
Even though Southern's defense has only surrendered 75 points this season — and just 26 entering the state playoffs — Avonworth's defense is quite good. The Antelopes' trio of defensive linemen, which consists of Miller, as well as juniors Drew Harper and Trevor Faulkner, each have at least seven sacks and 13 tackles for a loss.
Senior cornerback Andrew Tedesco has a team-high six interceptions and played a key role for the defense that's only allowed 11 points per game.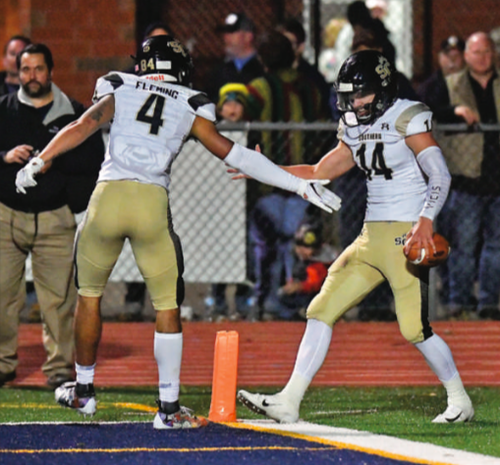 "They're really similar (to Richland) in the sense that they don't blitz a lot and they're big up front," Roth said of Avonworth. "This team is even bigger than Richland and I think they rely on their front five controlling the action up front. They've shown a 5-3 (formation) and a 6-2 in addition to their standard 5-2 over the last two games at times. With Julian Fleming on your team, we don't see 6-2s and 5-3s very often because teams aren't going to only have one guy out there to cover him. We haven't seen that for three years for the most part, so I don't expect to see it.
"They may occasionally cheat that safety into the box to defend the run. They do things that are a little different, like blitzing a corner at times. (Andrew Tedesco) is really aggressive on the run, so that's a point of emphasis to our guys. We have to make sure he's blocked. If we're running to the split end side, it'll be interesting to see Julian block him because he's been really good with blocking. Julian likes to block and he's done a good job against defensive backs if he's needed to block them. He's a strong kid for a wide receiver, which creates a mismatch for most defensive backs."
Johncour knows his team has not seen anything like Southern before this seaason.
"I don't know if you can neutralize them, you just have to try to contain them," he said. "We'll try to not give up the big play and force them to sustain long drives. If we can get a big play here and there, that'd be great. That's kind of been our mentality all week. (Southern) is very talented. With a receiver on the outside that can beat double coverage and probably triple coverage at times, it opens up their running game pretty effectively. They're what they are for a reason. We've coached up our kids and are going to come out and play our hearts out. We're excited about it."
Marc Malkoskie can be reached at marc.malkoskie@pressenterprise.net. Follow him on Twitter at @mmalkoskie.