"Bismillahir Rahmanir Rahim"
Football owes a World Cup to Messi. Many people agree with such words. In response to this, Messi jokingly said that he hopes football will fulfill his responsibility. This is a funny joke, but Messi, the World Cup-winning legend, takes the place of Qatar in an indisputable way. Messi thanked the well-wishers for preparing for the friendly match this week, as the weather for the FIFA World Cup has changed. I like the World Cup, I like it, I like to win it. If I can see such desire everywhere. In fact, many people around the world want to see Argentina win the title, they want the World Cup to be given to me, the desire is really great. Amid such optimistic rhetoric, the team has not been able to win any international tournament title in Argentina for more than two decades after losing three consecutive finals.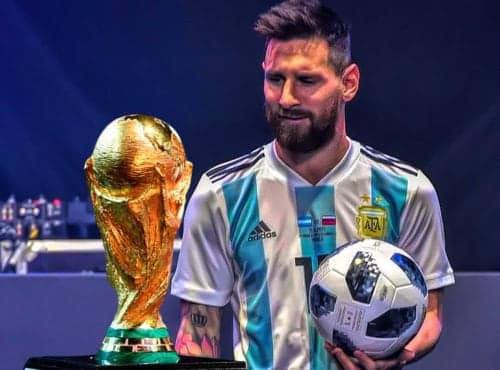 Messi retired in 2016 after losing in the Copa final. Many people think that if he fails to win the title in 2018, then this time Messi will make a firm decision. The Argentine captain acknowledged that no decision could be ruled out.
On paper, there is a chance to play until the 2022 World Cup in Qatar, but critics may push the entire Argentine squad to retire. There is a rumor that this team will play together for the last time. Even after reaching the three finals, it has given the opposite result, but unfortunately everyone depends on the result. We have reached three finals, but unfortunately we have not won any.
Many people say a lot about us. They can't imagine that we will ever be champions. Their idea is we won't get another chance, so if they don't win the World Cup they will probably ask the whole team to move away from the national team. Argentina wins international title after 28 long years They came home after snatching the Brazil Copa America trophy.
That's why the supporters are full of hope that this time the favorite team Argentina will win the World Cup.
My dear spectators, do you think that the 22nd edition of Qatar can win the World Cup this time? Be sure to write in the comment box the team you think of. Allah Hafez will be well and healthy will be seen in the next post.