"Bismillahir Rahmanir Rahim"
The most controversial topic in football is offside. Karim Benzema's disallowed goal in the last Champions League final on May 28 is still debated over whether it was actually a website. FIFA has taken up a fancy project to prevent such controversy in Qatar. The robot can act as an assistant referee in this event and the offside decision will be made automatically through computer technology. The alarm will go off whenever a footballer crosses the line. This technology will also show which part of the body is offside. Everyone knows that it is very hot in Qatar, so the temperature in the field gallery will be kept at 26 degrees Celsius. The technology that will be used to cool the field will be 40% more durable and the temperature will auto-set over the number of people in the energy-efficient stadium. The air conditioning system will be controlled by solar energy which will be installed on the roof of the stadium. And the roofs are made in such a way that they can be removed and taken to another place or to another country.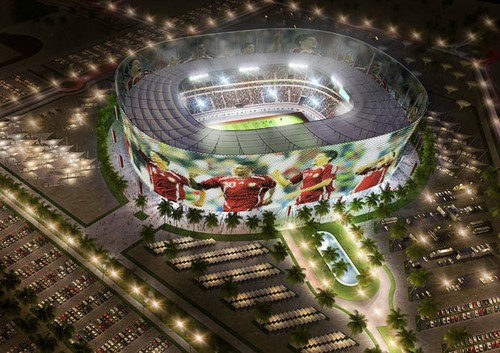 Artificial clouds will be placed over the stadium to prevent sunlight from reaching the field. On top of which there will be a carbon fiber solar panel with the help of remote control to monitor the movement of the sun. When the sun radiates heat, the object will go and stand there. Smart WiFi charging stations are being built at all points. With the help of which the phone laptop can be charged through the USB port. In addition, each zone has the opportunity to use as a WiFi hot spot. LED lighting is nothing new but in Qatar someone has taken the little thing to another level that will be seen in the Football World Cup. In addition to color changing lights, many types of light effects will be used. Which will be energy-efficient and non-toxic for longer than usual. Visitors will be able to order food through the app on their smartphones while sitting in their seats. There is no problem in standing in the order line. The food will go to the automatic seat via express. Traffic parking, new metro system and this information can be found in the field phone app through the sensors around Doha.
Stadium Shopping Entertainment Ventures can be easily parked using this app. Connected sensors have been installed next to Dohar to facilitate navigation around Qatar. Which will provide additional benefits to the spectators who come to watch the World Cup.