Neymar is another name of love for football fans around the world. One of the current superstars in the world of football, Neymar is a very talented player. Extraordinary skill has taken football to another height. But how did that little kid from a poor family in Sao Paulo, Brazil, become today's world-famous footballer?
That story is probably unknown to many.
Neymar was born on February 5, 1992 in Sao Paulo, Brazil. His full name is Neymar da Silva Jr., his father's name is Neymar, Jr. He dreamed of playing for the Brazilian national team with his son. He raised the boy as if Neymar had learned to kick in football before learning to walk. When he was a little older, his father took him to the playground, but he did not play football.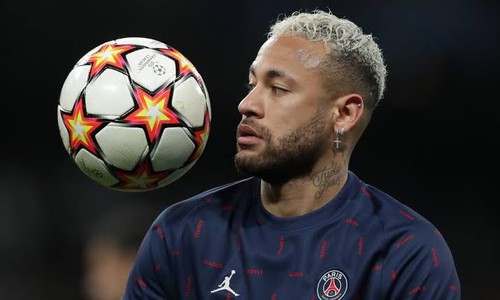 Where Neymar came to the notice of everyone with his excellent play, he used to enchant the spectators with his magical skill of ball and foot. The first success on the road to fulfilling his dream came when he got the chance to play for the youth team of Brazil's top club Santos when he was just 11 years old. He started his professional football career in 2009 at the age of 17. He won the best player award of the year. Neymar rose to prominence in 2010. In addition to winning the Santos League Championship and the Copa Brazil Championship, he has won the Player of the Year award four times. In 2011, Santos scored a stunning goal on his way to winning the Copa Championship for the first time in 48 years, which was named FIFA Goal of the Year. Neymar was also named the best footballer not only in Brazil but also in South America. The funny thing is that your career path could have been very different because when he was just 14 years old, Real Madrid offered him a hefty salary but quietly let go of this extraordinarily talented player.
Did not agree So they paid Neymar more than Real Madrid and gave Santos more success than they expected in return for this trust. But Santos realized how long it would be impossible to retain such a large international star like Neymar. In 2013, Neymar moved to a new address in Barcelona. Legendary players like Messi and Suarez were ruling there then. Hey Nabin Neymar proved to be equally skillful side by side with them. The three of them together won many trophies for Barcelona. Neymar played a key role in the 2014-15 season, scoring 39 goals, a feat that is much desired by Barcelona. In 2017, he joined Barcelona's Paris Saint-Germain for 222 million euros, setting a record as the most expensive footballer in the world. Despite being such a famous city and rich, Neymar has not changed himself at all. As a kid, he was asked in an interview why he wanted to be a footballer.
Neymar has kept his word that many players turn their heads when they get a little bit of fame and money. But Neymar still loves family more than his own life. He has a picture of his beloved sister Rachel tattooed on his arm. Neymar's father's love for his mother is still unmatched. When he gets close to his family, he forgets all the troubles. The way he is playing occupies the number one seat. There is no shortage of legendary footballers in the history of Brazil starting from Billy Ronaldo Ronaldinho but Neymar is the Brazilian footballer who has earned the unique honor of being ranked the biggest in the world. He was the father of one child at the age of 19. He said that at first I was scared how could I take such a big responsibility at such a young age but now everything is with me with the smile on my child's face. Neymar attaches great importance to religion in his personal life
Who is the legend? Like Neymar's older brother, according to Kakar's ideology, Neymar always spends 10% of his income on the welfare of helpless people. Neymar has also worked with various organizations to fight against him in a project called the Institute of Projects. He himself bears the cost of feeding and educating about two and a half thousand children. This time it is said that if you give a picture of the biggest player Neymar in the biggest market of the world, it will increase by selling any product. Neymar's success in the advertising market is so great that a word has been made about him Neymar Marketing.