Messi has not won any international tournaments. A few days ago there was this criticism. Messi gave birth to talk of winning two international trophies a year. I will discuss.
If no one comes to hear your call, then let's go alone. Responding to Ravi Tagore's call, it is as if Lionel Messi has brightened the Argentina team in his own name. Messi Football Thousands of footballers are born every day, but the thousand-year-old Messi is the only one born, but there is no international trophy next to his name. Messi has said goodbye to this misfortune, but the two international trophies are now only ten years old.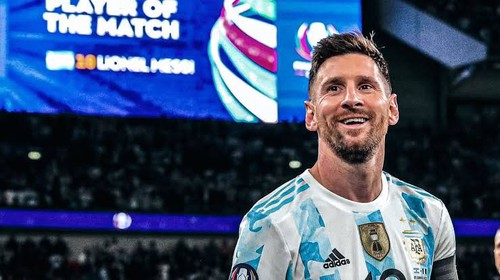 He broke the record for the best football player of all time and won the FIFA Player of the Year award in his own name, including the Golden Boot. He won 7 Ballon d'Or awards. The best footballer of all time has not seen the World Cup and has had to bid farewell to the American final
Messi had to leave the field with tears in his eyes even after the World Cup final. Although Seba was the best player in the tournament, he did not have the appetite to win the Golden Boot. I had to settle for a goal in a great game against Germany. I will play for the national team in the football career of the title-deprived era and have a chance to win the World Cup in just a few days. Time is short. Every player in the Qatar World Cup last chance team wants to lift the trophy of their dreams, maybe this time or the regret will last forever.
Thanks for your valuable time reading this post.