"Bismillahir Rahmanir Rahim"
Qatar has started ringing the bell of the World Cup. The FIFA World Cup means that the whole world is in a trance. The feeling of victory, laughter, tears and joy is the same in all combinations. Everyone is overwhelmed with World Cup fever till the final. The 22nd event is taking place in Qatar. The beauty of Doha stadiums is already known to football fans.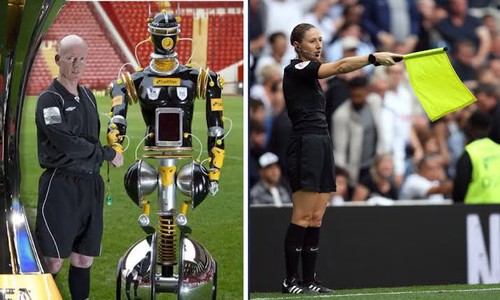 There is also something different in this World Cup. The organizers have been saying since then that the Qatar World Cup will be the most memorable. What is going on in this year's World Cup that will surprise the football fans all over the world, not just an empty word, there are really some surprises waiting for the football lovers.
The last few World Cups have been great with this goal line technology. FIFA is awaiting policy approval to use a huge amount of technology in this year's World Cup. Seeing the use of robots in all difficult tasks, he must be wondering if this robot is managing the World Cup match, but FIFA boss Gianni Infantino is going to launch a new system called semi-automatic offside in the Qatar World Cup.
Ever since then, there have been various controversies about the offside of football. There is always a commotion about whether to accept the goal or not. Once it was heard to give up this offside. This time the organizers are thinking of putting the robot on the field to make that offside decision more perfect. FIFA President Infantino remembers the matter.
This robot, however, will not act as the main referee, but as a linesman. He has ten high-powered cameras in his head. This robot is able to mark 29 body points of a footballer. This robot linesman is able to move a few times faster than a human and make a decision very quickly. The real work is to end the misunderstanding about offside, but all decisions will be made by the field referees and assistants, said FIFA referee committee chief Pierre Luigi Colina.
Meanwhile, the World Cup organizer has tested this robot Lions Man. The eight stadiums in Doha have been successful in using the technology in the Club World Cup and the Arab Cup. Now, as soon as the FIFA clearance is granted, a new technology will be seen in the World Cup. The organizers of the IF's policy-making annual general meeting will be held in Qatar this week.