"Bismillahir Rahmanir Rahim"
With the start of the 2022 World Cup in Qatar, the names of the 32 teams that will play in the World Cup have been finalized. This time the World Cup will be held on the field from November 21 this year to the final on December 18. Last April, a draw was held in Qatar with 29 teams in the group stage of the World Cup. The draw was held with the remaining three teams on the possible list. Costa Rica is the last team to get a ticket to the World Cup in Qatar. Wales had earlier qualified for the World Cup in Qatar after beating Ukraine 1-0 on June 6. Australia beat 14 Peru 5-1 in Tribeca to get a ticket to Qatar. Tunisia qualified as the 31st team. Costa Rica beat New Zealand 1-0 on Tuesday night to take their place as the last team in the Qatar World Cup. Through this, the names of 32 teams who will participate in the World Cup have been finalized.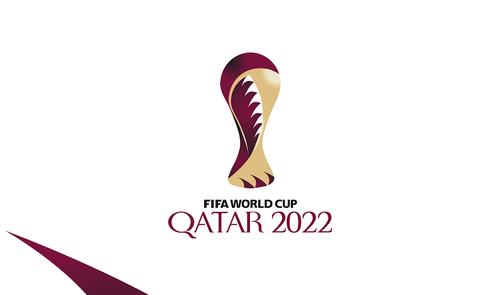 Let's see who is in which group. Who is ahead in which group. Who can go to the last sixteen.
Group A - Hosts Qatar, Ecuador, Netherlands, Senegal. He is ahead and has given a chance to beat Belgium 4-1 in the last match.
Group B: England, Iran, United States, Wales. England, Iran-United States could be in danger and Hurricane England will be ahead in this group but the other three can be terrible. Because it's like watching their recent performances.
Group C: Argentina, Saudi Arabia, Mexico, Poland. Favorite Argentina in this group memorial. Not only that, they are ahead of everyone else in this World Cup.
Group D: France, Australia, Denmark, Tunisia. The current world champions in this group will be ahead if there are any bad ones, but Denmark and France can take this opportunity and blow them away.
Group E is at risk Spain Costa Rica Germany Japan Each team in this group has support so anyone can cause a mishap Spain Costa Rica. Germany and Asian Paint Japan are pretty awesome, but Germany will have to get ahead in the group.
Group F Belgium Canada Morocco Croatia Belgium will be ahead in this group but the current form of Croatia is very terrible.
In Group G, Brazil, Serbia, Switzerland and Cameron will lead the group five times without any hesitation.
World champions Brazil can fly their own ships, Switzerland's Cameroon and Serbia's Uruguay South Korea. Anyone can change their fate in this group, but it will be the last World Cup of the world-renowned Cristiano Ronaldo.
Dear visitors, please comment on which team can go to the final and which team is your favorite and why your team is the best.
Since we are human beings, none of us is above mistakes. If I have made any mistake, please let me know in the comments. I will try to correct my mistakes in the next post.
Thanks