Aceh United was first formed in the city of Banda Aceh on 2010. At first, Aceh United follow the competition Liga Primer Indonesia. But because of the league dualism, the club was disbanded and in 2017 they started to rise again.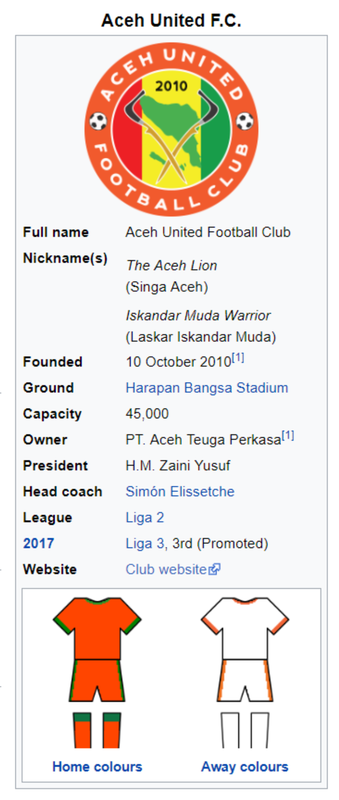 With Ansyari Lubis as the coach, they reached 3rd place in the 2017 Liga 3, thus, won the promotion to Liga 2. They won the 3rd place after a 2–0 win over PSAD Balikpapan On December 17, 2017 at the Gelora Bumi Kartini Stadium, Jepara.
Aceh United home jersey is orange with green end-strip, whilst the away jersey is white with orange end-strip. The kit supplier for 2018 season is Calci. Other sponsors for 2018 season are: The Light of Aceh and Bank Aceh.
Aceh United have a supporter community called the Poemeurah. The name is an Acehnese word means Sumatran elephant. Members of the Poemeurah get free entry ticket at the north tribune of Harapan Bangsa Stadium for Aceh United home matches.
Coaching staff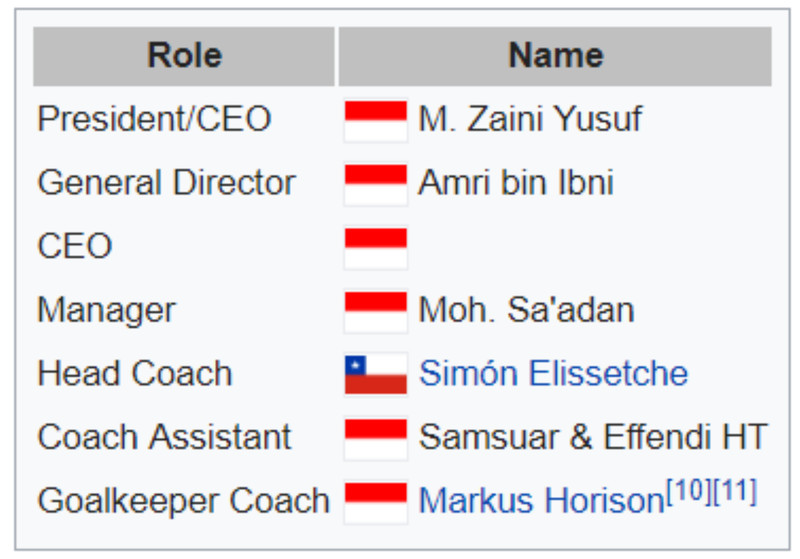 The players of Aceh United for Liga 2 season 2018.
Note: Flags indicate national team as defined under FIFA eligibility rules. Players may hold more than one non-FIFA nationality.