PSAP stands for Persatuan Sepak bola Aceh Pidie (en: Football Association of Aceh Pidie). PSAP Sigli is an Indonesian football club based in Sigli, Pidie Regency, Aceh. Club played in Liga 3. Their best achievement was playing in Indonesia Super League on 2011–12 season.
PSAP Sigli stadium named Kuta Asan Stadium. Its location was in downtown Sigli.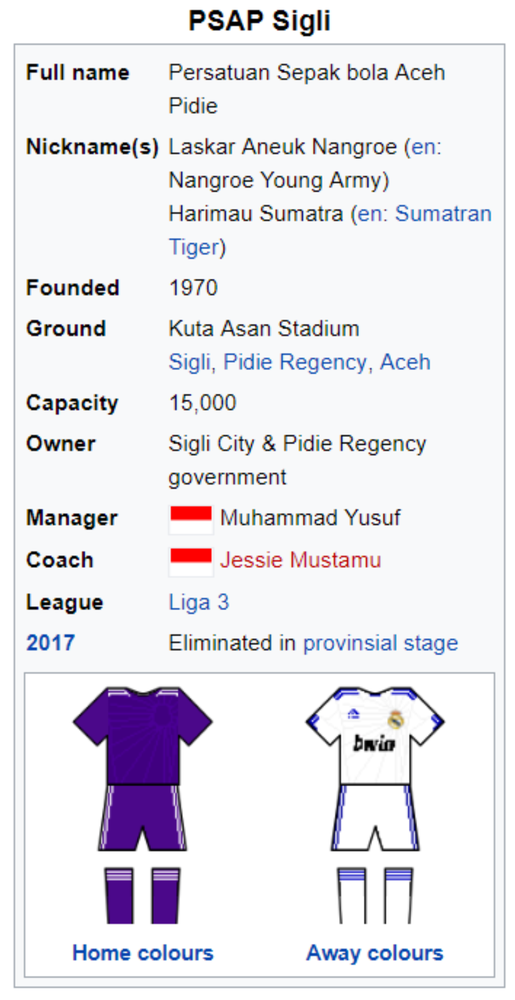 Current squad

As of 30 December 2012.
Note: Flags indicate national team as defined under FIFA eligibility rules. Players may hold more than one non-FIFA nationality.