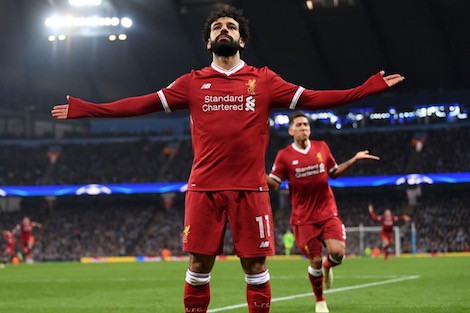 The FIFA World Player of the Year (FIFA) today unveiled the three best candidates for the best in 2018: Cristiano Ronaldo (Juventus), Luka Modric (Real Madrid) and Mohamed Salah (Liverpool).

The final list of the three candidates was announced at a ceremony in London in the presence of former players such as Peter Schmeichel, Saul Campbell, Nwanko Kanu and Kelly Smith.
The 32-year-old was named World Player of the Year at the UEFA Championships and was crowned champion of the Champions League. He was promoted to the final of the World Cup in Russia.
The 33-year-old is the world's best player five times with Lionel Messi. He has been a top scorer for the Champions League and is hoping to win the "Best" award for the third time.
The 26-year-old has had a great season with Liverpool, leading him to the final of the Champions League, in addition to winning several Premier League titles, most notably the top scorer.
"Salah made a great season with Liverpool, but his luck was bad before the World Cup," Schmeichel said. "He's an amazing player, but I think he will not have a huge chance of winning the prize."
"Some say that Cristiano was crowned in the Champions League, but they forget Modric, who also won the title, and his performance at the World Cup was impressive," he said.
FIFA will unveil the award on September 24 at a ceremony at the Royal London Festival Hall in the English capital.