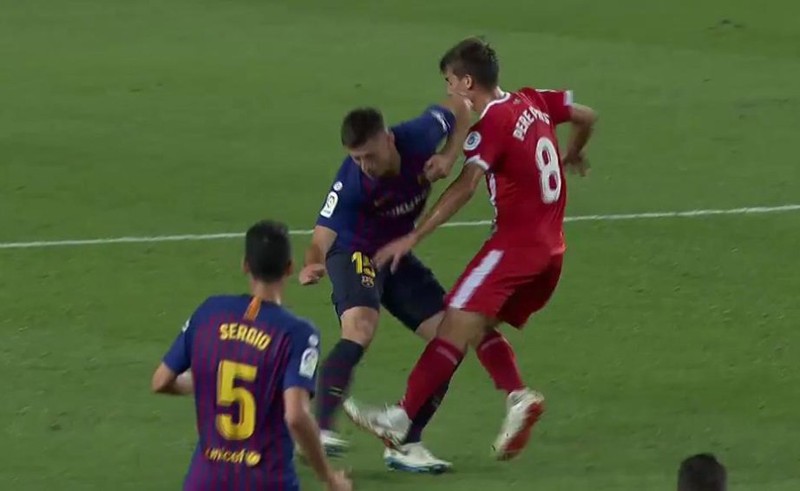 Photo: Video technique contributes to Barcelona player's expulsion
The Frenchman, Clement Lint, was sent off to Girona in the fifth round of the Spanish league at Camp Nou.
During an attack on Girona, Ligliett Girona hit him in the face, causing him to fall to the ground holding his face.
The referee, Jesús Manzano, used the video technique, seeing a blow from Linglet to striker Gerona, to kick out the French defender.
The Frenchman left his team in the 35th minute, with Barcelona against Lionel Messi.