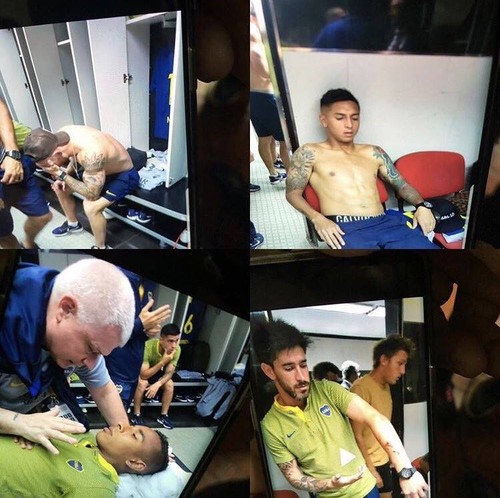 What is going on in Argentina ???
Riverblit fans "boil" and attack Boca bus .. The final threatened to postpone again!
On Saturday evening, Argentine media reported reports of an aggressive attack by Riverblit fans on the Boca Juniors bus as they arrived at the Monumental stadium to take the final leg of the Copa Libertadores.
Argentine newspapers and channels confirmed this news, noting that the fans of the River were boiling the arrival of the traditional rival bus to the "final stadium", and the guest was greeted with stones and tear gas.
The Boca bus was attacked by crowds gathered near the stadium, and some players were fainted, pending the decision of the Conmipol (South American Football Federation) to postpone the match or postpone it for a later date.
"This is a great disaster, the players are injured and torn, their situation is not allowed to play this game," Boca Juniors general secretary Christian Graepaudo said after the violent attack from the River fans.