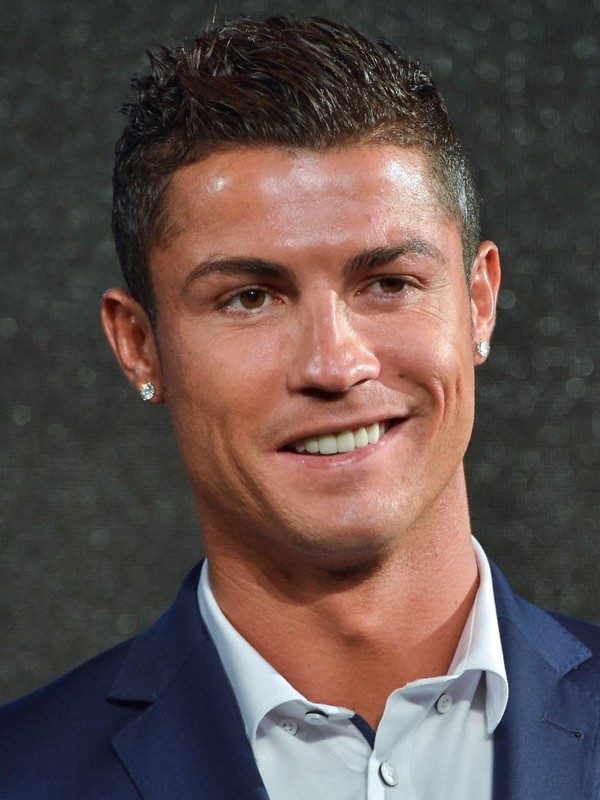 Ronaldo was born in Santo António, a neighbourhood of Funchal, Madeira, the youngest child of Maria Dolores dos Santos Aveiro, a cook, and José Dinis Aveiro, a municipal gardener. His second given name, "Ronaldo", was chosen after then-U.S. president Ronald Reagan, who was his father's favourite actor. He has one older brother, Hugo, and two older sisters, Elma and Liliana Cátia. His great-grandmother Isabel da Piedade was from Cape Verde.
The family was staunchly Catholic. Ronaldo later said that he grew up in poverty, sharing a room with his brother and sisters. As a child, Ronaldo played for amateur team Andorinha, where his father was the kit man, and later spent two years with local club Nacional. In 1997, aged 12, he went on a three-day trial with Sporting CP, who signed him for a fee of £1,500.
He subsequently moved to Alcochete, near Lisbon, to join Sporting's other youth players at the club's football academy.
By age 14, Ronaldo believed he had the ability to play semi-professionally, and agreed with his mother to cease his education in order to focus entirely on football. While popular with other students at school, he had been expelled after throwing a chair at his teacher, who he said had "disrespected" him. A year later, however, he was diagnosed with a racing heart, a condition that could have forced him to give up playing football. He underwent an operation in which a laser was used to cauterise the affected area of his heart; discharged from hospital hours after the procedure, he resumed training only a few days later.
Sporting CP
Ronaldo memorabilia at Sporting CP's museum
At age 16, Ronaldo was promoted from Sporting's youth team by first-team manager László Bölöni, who was impressed with his dribbling.
He subsequently became the first player to play for the club's under-16, under-17, and under-18 teams, the B team, and the first team, all within one season.
A year later, on 7 October 2002, Ronaldo made his debut in the Primeira Liga, against Moreirense, and scored two goals in their 3–0 win.
Over the course of the 2002–03 season, his representatives suggested the player to Liverpool manager Gérard Houllier and Barcelona president Joan Laporta.
Manager Arsène Wenger, who was interested in signing the winger, met with him at Arsenal's grounds in November to discuss a possible transfer.
Ronaldo came to the attention of Manchester United manager Alex Ferguson in August 2003, when Sporting defeated United 3–1 at the inauguration of the Estádio José Alvalade in Lisbon. His performance impressed the Manchester United players, who urged Ferguson to sign him.
Ferguson himself considered the 18-year-old "one of the most exciting young players" he had ever seen.
A decade after his departure from the club, in April 2013, Sporting honoured Ronaldo by selecting him to become their 100,000th member.