After Xavi Hernandez joined as coach, the image of seemed to be slowly changing. The two-match winning streak against Espanyol and Villarreal and the draw with Benfica in the Champions League - all hinted at something good. However, the Catalans are unlikely to have much energy. For that reason, is the partner of shame in the new camp.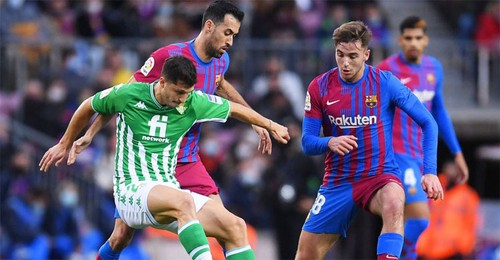 At the Nou Camp, Barcelona lost 1-0 to Real Betis. At the very end of the match, Juanmi scored the only winning goal for Real Betis. After this defeat, is in the seventh place in Spanish La Liga with 23 points from 15 matches. Real Betis is at number three with 30 points. Real Madrid tops the list with 39 points from 16 matches.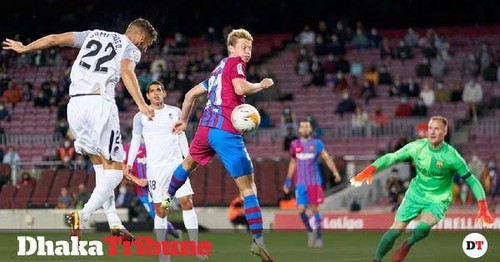 The only goal-scoring goal at the New Camp came from Juanmi's foot in the 69th minute. Sergio Canales and Christian Teyo come up with a great counter attack. Huanmi then made the ball for the goal. After receiving the ball, Juan evaded Barca goalkeeper Mark Ander Ter Stegen very slowly.
coach Xavi left Philippe Coutinho in the starting line-up for the match. Memphis Deep and Abde Ejaljauli are attacking with him. But Xavier's attack didn't create much of a chance. Gabby left the field injured in the 36th minute. Ricky Pig was named instead.
Shortly before the end of the first half, Barcelona went to the stage of digesting the goal. Defender Sergino Dest blocked Alex Moreno's lead with the ball. Moreno later hit the ball outside the post.
Xavi picked up Coutinho in the 59th minute and fielded Osman Dembele. Dembele then went close to scoring twice. But those two opportunities did not work for him.
But in the end, Real Betis secured three points in Juanmi's goal. With him, they tasted the first rate in coach Xavi.