Hello! Friends,
Its football news again! Its more like there is controversial on if Maurizio Sarri will leave Stamford Bridge or not. The 60 year old head coach has been planning his move to Juventus and he has linked with there management every this week.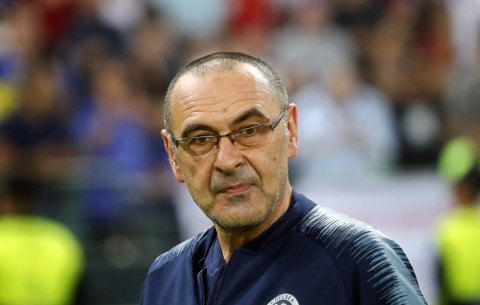 Sarri led Chelsea FC to third place in English Premier League in this just concluded season and also earn the club Europa League Trophy and he feel is done and ready to go back home. Just last week, Ronaldo declared his sincerity to welcome Saari as there head coach that will bring in new approach and strategy into the field of play as far as Juventus is concerned.
Some hour ago, Chelsea Management make a turn and wanting to retain Saari as the head coach though they have plan to bring in Frank Lampard in his stead but at the moment they change there mind on releasing him to Juve. On the other hand, Sarri declared what he has been missing in Italy and wanted return. Chelsea want his to still stay for a season more and Juve will rather complete there deal end of this week.
We watch and see what become Saari contract by weekend.
Thank you.