The day is drawing closer to two major things that may happen the same day for Chelsea Football club and another shock came in after there post-season game with MLS side in Boston which ended in favor of Chelsea 3 - 0.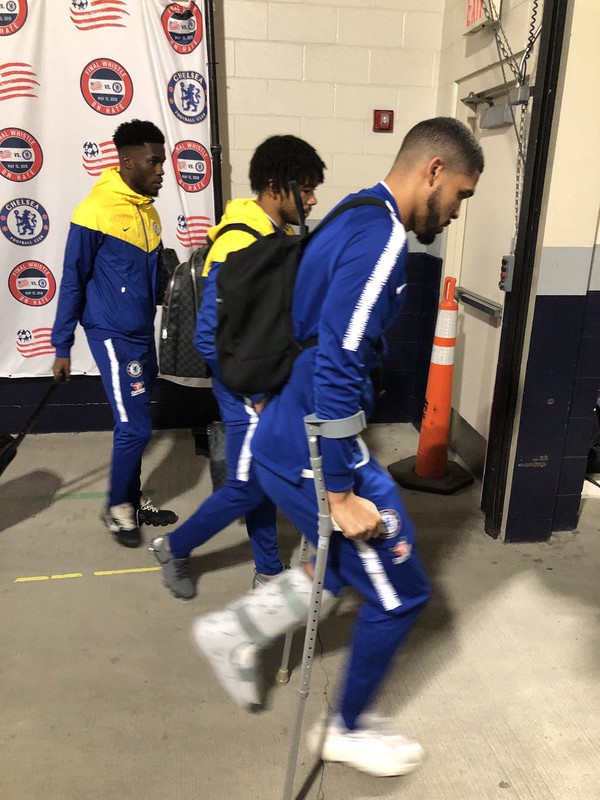 It has been in all the football news that Hazard is set to move to Madrid after Europa League and early this week during an interview with Hazard he was unable to declare his decision but his teammate and midfielder Loftus-Cheek make a comment saying despite the fact that everyone have this understanding that the signing of Hazard is certain following the bid of €100 million Real Madrid pushing for this player and this is a pointer that they only giving Chelsea honor to finish the Europa league before they act, Cheek said, his club (Chelsea) needs to allow Hazard to follow his heart and not force him to stay due to the fact that the club want Hazard in this coming season.
On the other hand, Loftus-Cheek still believes that Hazard may still change his mind to remain but He leaves the team and the club as a whole should still be thankful for the tremendous service he has rendered during his stay. Remembered Hazard contributed to Premier League title, Europa Leagues titles for Chelsea football club and he has been known as a talented player but still need to continually improve himself on the field of play for the more outstanding record.
This was the little comment Loftus-Cheek and the team set for post-season which Maurizio Sarri raised concern on that the game is too close to Europa League final with the fear that anything can happen to his team. Your belief is your though thought. The fear the head coach had become a reality and a concern for the football club as the midfielder that commended the fantastic job Eden Hazard always deliver on the field of play pick up an injury during the post-season game.
The post-season game ended with 3 - 0 in favor of Chelsea but left them with one man down which race the fear of Maurizio Sarri to face Arsenal in Europa League final. The play leaves the stadium with crutches and it is very clear that he won't be part of the player for the Europa League final. Maurizio Sarri needs to summon the courage and plan for the final to build of hope for his team as they look for to lift Europa League Trophy.