Just yesterday there was many review and thought from every angle as the first five team on the English premier league table looking at will the table position change at the end of 38 games?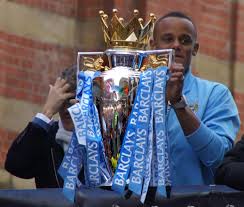 As the game between Mancity and the host Brighton and Hove Albion began, the host came strong as they deliver there first goal in 27th minutes of the game but they could not defend this goal as Aguero equalise in less than a minute and the hope of the visitor to win the league was restored.
The game ended with convienent 1- 4 to crown Manchester City The Championship back to back and this is the first time this will happen after Manchester United did it in 2009. When will Liverpool lift EPL, this is a question Liverpool fans are asking.
Also The Spurs refuse to displace Chelsea from third position as both of them draw there match, but still both secure the position for the next UEFA Champion League.
Will Arsenal miss out of next UEFA Champion League? Well there is still hope for this team provided they are ready to challenge Chelsea Football Club later this month when both of them will be on the game of play that will declare European league Champion. Its a serious challenge as Chelsea won't take it likely to trade away that trophy for anything.
The season is over, the surprise is Manchester United were not at the best this season and there last game they still lose at home, will the head coach still continue is this journey? What is the future of ManU?
Leave your comment and let's discuss!!