Europa League final is drawing closer and also the farewell of Eden Hazard is also drawing close as Real Madrid await the final to decide on their pursuit for the Chelsea forward striker. Hazard still has one year deal at Stamford Bridge following his contract but he stands on his word saying his decision has been made to Chelsea football team a week ago. Although till now, Hazard has not revealed his word to anyone all handwriting on the wall shows that he might leave Chelsea thereafter the Europa League final between his team and Arsenal later this month.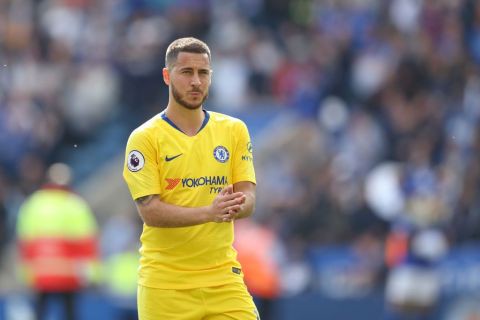 Just A Quick Review About Hazard
Eden Hazard was born 7 January 1991and a Belgian professional footballer who is the present captain of his national team. This player is known as an attacking midfielder and known for many attribute like speed, excellent passing and he is so much creative.
As for Hazard his senior career begins in France football club called Lille and spent 2 years in their academy and began his professional debut 2017 in November precisely. this player was the first non-french player to earn the award Young Player of the Year twice in Lille.
He has won so many awards to his credit which made him stand out in play on the pitch. he was part of the team player that made Chelsea win premier league 2014/15 which earn him FWA footballer of the year.
From the National team point of view, he has represented his country under these categories: under 17, under 19 and senior national team in 2008. He has about 90 caps as at today. sequel to there performance in 2018 World cup remembered they came third and he won the silver ball and also was nominated in the XI FIFA World.
All these were what Zidane Real Madrid head coach put together and want Hazard in to start the pre-season and ready to make the announcement for his deal as soon as possible.
Real Madrid is looking forward to signing Hazard with a fee worth £86m and this will made Hazard one of the highest club earners. All together Hazard has spent 7years with Chelsea and if he bows down now, he has really delivered so many things on the field of play for his teammate and club at Stamford Bridge.