Hello! Friends,
As the transfer of players is happening in all the teams as far as a football club is concerned, is another story on Stamford Bridge.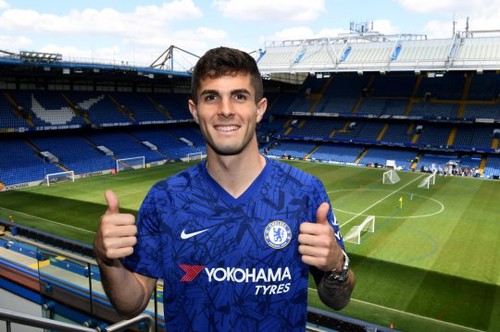 Some months back Chelsea FC was awarded transfer ban by FIFA to precise in February because of their transfer of foreign young players. The ban that was released on this Football club holds for two transfer window, meaning till 2020 no transfer of players to Chelsea FC.
Recently, Chelsea FC lodged an appeal toward this ban with the Arbitration Court for Sport to see if this ban will be lifted so that they can bid and welcome in some players.
Following the appeal which was directed against FIFA by Chelsea on April 11, the Court clearly declared Chelsea is guilty and liable for violations the regulations guided by FIFA. Will this continue or Chelsea FC will lodge an appeal again following the fact that they are about losing Eden Hazard come next week to Real Madrid and this will leave the attack with no Hazard till January 2020. <gwmw class="ginger-module-highlighter-mistake-type-3" id="gwmw-15599058684758130103886">With</gwmw> the way this ban on them is going, they will only have a chance to buy players this summer provided the appeal is granted.
If their appeal is not granted, then the recruitment of the direct replacement for Hazard who is the Borussia Dortmund's striker that is ready loaned to Bundesliga club (Pulistic Christian) will have to wait till January 2020.
The Europa Champion League winner will have to suffer this till after the two transfer window is over. Wishing them good luck in their pursuit on the appeal.