Manchester United is over with no record of winning a trophy this season. Red Devil head coach has been thinking about how to make one of his key player to stay at old Traford. Solskjaer believes that by appointed Pogba the captain to take over from Valencia might make him to consider to stay back though the French Professional eye Real Madrid under the management of Zidane. On the other hand, some thought Ole Solskjaer might offer Pogba a vice captaincy to call in Ashley Young, who is one of the oldie and a forward right wing player. All the plan of Solskjaer is to persuade Pogba to stay back and snub his interest from Real Madrid.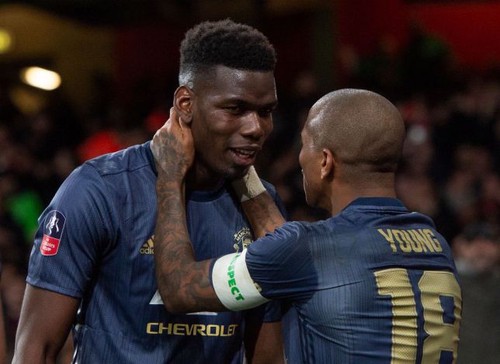 As the head coach list out the names of the player that may emerge as the captain for next season meanwhile Ashley Young is not part of his nominee. The vote has began and as at the time of this report, the vote recorded is over 5,000. The nominee are Pogba, David de Gea and Chris Smalling. Ole believes that Pogba has captain material following is mode of play and his attitude. As the vote is concerned, Pogba is leading and if he is handed the armband as the team captain this might make him to stay back at Old Trafford.
Do you think Pogba is okay than Ashley Young as Manchester United team captain?
Who will emerge as the captain for the team?
This will be determined in few days or weeks, let's watch out to see the outcome whether this will make Pogba stay back or honor the Zidane interest.
Drop your view on this short writings!