Hello! Friends,
Its been a wide I submit football review on some player's transfer even as 2019/2020 season began.
The number one Man Utd goalkeeper was linked with PSG some weeks ago but at the moment seems like the club has lost interest and focus on another push. David Gea bid was high to move to PSG and the Spanish goalkeeper was to join them this season despite his one year contract remaining at Old Trafford but PSG consider his performance last season with another goalkeeper and this change there focus which might lead to David De Gea stay at Old Trafford to complete his contract.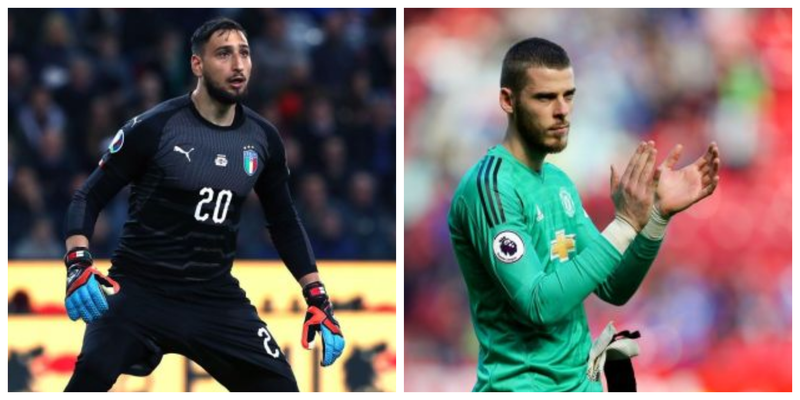 If you remember, David Gea has been linked with Real Madrid club on several occasion but they turn the bid down and their interest became low due to the fact that they focus on new name like Pogba.
David de Gea was booked for £60m move to Paris but presently PSG has linjed with AC Milan 20 years old goalkeeper following his preaent record and performance as young as he is. Donnaurumma Gianluigi been the first AC Milan stopper has pocked up his 20 caps for his country while Gea has lost his form following Man Utd performance last season.
On the other hand, Manchester United young goalkeeper Henderson wanted to emerge as the first choice for his team which has been his heart desire and his performance has been great at the European Championship for England. Though last season he was loan to Sheffield United, his present performance might push him to Man Utd first eleven this season.
The change of bid and focus from PSG against David De Gea has opened new opportunity for the goalkeeper and Man Utd don't really want their first goalkeeper to leave Old Trafford. We shall be on the look at to see what become of Gea Career at Old Trafford this season.
Thank you..