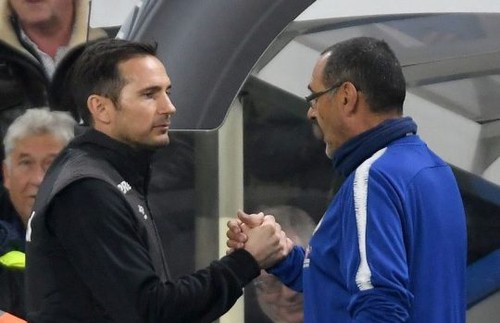 Hey! Friends,
There is one gossip ongoing in the camp of Chelsea FC and it seems like it's real. Maurizio Sarri might be axed by the management after the Europa League Final. Many at times, some team are not after the trophy being won by the end of the season, but they look at the future of the club and merge it with the present team and the management. Oh yes, Chelsea might win the game come May 29 but they may not change the management decision on bringing in a new coach to head the team and plan for the Chelsea FC future. The plan that Chelsea has been to bring in former Chelsea assistance capital and midfielder Frank Lampard as the new head coach for the team. It has been revealed that Saari on several occasions has struggled over fans about winning though he has a solid first season at Stamford Bridge. Maurizio Sarri led his team to two Cups final and finish as third in the Premier League, still, Chelsea is looking for the new era to bring in Frank Lampard immediately after the Europa League Cup Final.
On the other hand, it was an excellent first season engagement as a manager for Lampard because he plots a way past Aston Villa during Derby County's play-off promotion which will be decided at Wembley come next week. Also, Sarri commended Lampard for his excellent performance and hopefully more Chelsea legendary players might come back to Stamford Bridge as a management team following the fact that such already offered a job, maybe a goalkeeper trainer.
What's become of 60 years old Saari after leaving Chelsea FC by the end of Europa League Cup Final?
It seems like he may end up at Juventus Head Coach, but I think it's certain he won't be out of a job after his exit in Chelsea.