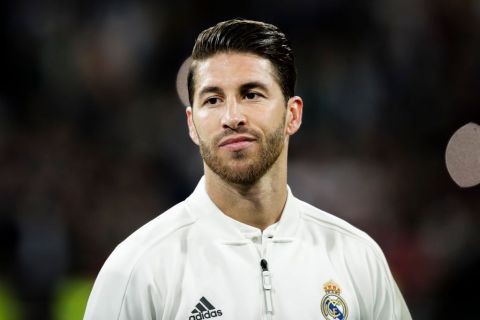 The just concluded Champion League came with many surprises. Although in football anything can happened. The future of many players is a determinant of the club they play for, attitude, and the club. The elimination that happened to Real Madrid by Ajax after beating them 4 - 1 made Madrid president mad at his team and this cause many issue between the team and the president especially the captain Sergio Ramos.
---
The 34 years old professional is known for his strength based on the fact that he's the present Real Madrid and Spain captain and started his youth career from Sevila in far back 1996 to join Real Madrid 2005 almost the same period he gained promotion to National Senior Team.
Achievement : Sergio Ramps has won 1 world (2010) with Spain and 2 UEFA European Championship in 2008 and 2012. His team in 2013 was the FIFA Confederation Cup runner-up and he is very well regard as one of the great player as the best defender in the world. The little clash that happened between him and the Madrid president Perez has made him to start considering his future with the club. The game between Ajax and h club ended badly for them and to crown it up in dress room after Perez challenger his team he voice PAY ME AND LET ME TAKE MY LEAVE. This statement as made two strong team in English Premier League (Manchester Unite and Liverpool) to sign thinking of signing Ramos. It is a serious decision as he look forward to what become of him in Real Madrid.
---
Based on the kind of player Ramos is, many team are ready to approach him and sign him provided his decision is finally made.. One of the club is Juventus, and this can be click for his since Ronaldo who is his formal team mate is right there. On the other hand, Manchester United approach may to turn good, as a result of no UEFA Champion League appearance this coming season.
The link with Ramps by Kloop comes with surprise if you remember how him sent Sallah on injury during the last Champion League. The signing might work for Liverpool or Juventus but for Manchester United it will be thug of war.
We sit tight and watch what become of Ramos before the close of transfer window.