Finally as it was presumed, Sarri joined Juventus as the new head coach for the football club. The signing of Maurizio Sarri has brought a challenge on the field of play for Ronaldo has he demanded for him to break the Serie A goalscoring record won by Gonzalo Higuain and Sarri believes Cristiano Ronaldo can achieve it. The contract signed by Sarri was for three years after his termination of his Chelsea contract by mutual consent, as he take over the reins from the formal coach Allegri in Turin there is high demand on his part and Juve managerial team are wasting what Sarri will deliver.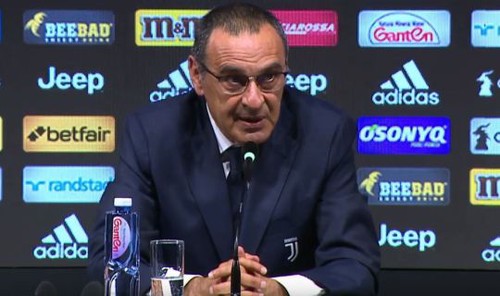 It was a wonderful season at Stamford Bridge has he won Europa League and also led the Blues to third-place in English Premier League, Juve hope for further success as he take up the managerial lead. Sarri is happy to manage Ronaldo, he expressed his feelings knowing that he has trained great players and believes that managing player like Ronaldo is another level reached in his career. This declaration was made at his opening press conference shortly after his signing as Juventus Boss.
Ronaldo Ballon 'D or is at stake as the player was unable to perform last season and recorded worst scoring record in his career. Sarri ready to revive his passion and place him back to set in for another record this season. In 2015/16 season Sarri as Napoli Boss made Higuain scored 36 goals and he believes Ronaldo can perform beyond 21 goals recorded last season with Juventus last season. Higuain has set the goalscoring record 36 goals and this is a challenge Sarri place before C.Ronaldo this season.
As Sarri is finally with Juve it is certain there will be a change in the tactics and output of each player is very important. In this coming days he will meet with some of his player and pay visit to Ronaldo has he plan for his Greek holiday.
Good managerial result for Sarri in Juve this season.