As Europa league cup final between Arsenal and Chelsea draw closer different speculation begin to drop from both fans. There are so many review as to who will win this challenge?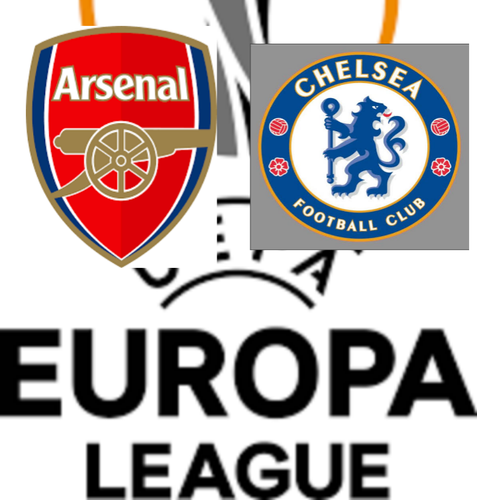 This two teams have met in different cup finals on several occasions and the speculation still show that both side has their strength and are determine to win this game.
On the other hands, some Arsenal fans believe they will win the game due to past experience and what there opponent is facing presently. Let's look at some of the points made by Arsenal fan towards Europa League Final.
Pass Experience: From the history, Chelsea has played Arsenal several times and Arsenal top the winning record from statistics. Over 76 times Arsenal has won their games while Chelsea won 65 times with 58 times of draws. This information is valid till earlier January 2019. The first meeting of both side was in 1907 in which Chelsea won with 2 - 1 and the latest meeting was in Premier League this year 2019 which Arsenal clear the way with 2 - 0 at the Emirate Stadium. The largest victory was recorded in 2014 for Chelsea FC after they beat Arsenal 6 - 0. Just to recap some trophy won, 2002 FA cup final was won by Arsenal after the game ended with 2 - 0 to favor Arsenal and Chelsea fire back in 2007 by beaten Arsenal 2 - 1 during football league cup final. Though the team has also met in UEFA Champion league and Chelsea won the quarter final with 3 - 2 aggregate in 2003/04. Following the fact that Chelsea has beaten Arsenal 5 times in a row, Arsenal was crowned victorious in 2010 cup final. If I should go on and on pass experience revealed that both side has what it takes to win the final.
It is very important : As Chelsea secure there ticket to UEFA Champion League 2019/2020 after ended third on the Premier League Table, Arsenal fans beliefs Chelsea don't need this trophy. It is clear that whoever that won automatically qualify for UEFA Champion League and Arsenal certain they will since they need it the most.
Chelsea Players Injury: Another hope was raised by Arsenal fans after Loftus-Cheek was injured during post-season and this is one of the fear Chelsea has for now couple with Hudson-Odoi that won't be part of the Cup finals. With these three points Arsenal fans build there hope to win Europa League Final in order to be part of 2019/2020 Champion League. Will this hope become a reality? May 29 is very close and we shall see what become of Arsenal after the final whistle.