Hey! Fellow,
Last night was not a news again as Liverpool was crowned as the Champion League Cup winner for 2018/19 season. It was a boring final in the history of Champion League as two of the recognised coach in English Premiership Jose Mourinho and Arsene Wenger declared.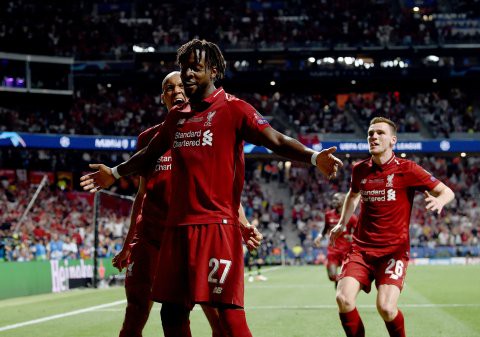 The Liverpool we all know in English Premier League and even in Champion League is not the one that played yesterday following there tactics that made even Tottenham played in fear and seems like they are not prepared. I missed some of the live champion league game but I did watched semifinals and I can testify that this final was not good enough but just because UEFA Champion League final is a big game and that sensation made many of us see the game as something interesting but this lack quality.
Klopps' midfielder played defective tactic and this damage the quality of the league final. Oh yes, Liverpool sealed up the game with 2-0 win and win the trophy for the sixth times in Metropolitan. The game was decided by Salah penalty and Divock Original excellent strike in about 3 minutes to end the game.
Jose Mourinho believe that Kloop's instruction was for midfielder to follow up with Joel Matip and Virgil van Dijk which made Liverpool attack very poor. Arsene Wenger also joined in his review that Liverpool mode of play was very average and Spurs were not believe in themselves as they played in fear of final which made the final to end up in just two set-pieces which are PENALTY and CORNER. Wenger believe that Tottenham had more to delivered in the game but they played under the influence of zero confidences and also lack of killer instinct which made them not to show there real quality.
Tottenham was frustrated on the field of play not because they lose but they knew they are better than how they played due to tactics Liverpool used and made the final boring.
To end this, I congratulate Liverpool on the 6th Champion League trophy winner.