# Chinese footballers have to go on the field hiding or removing tattoos
The Chinese government has given such a message to the footballers of the national team that 'tattoos cannot be painted on the body to set a good example in the society'.
Even if you have a tattoo, you have to remove it or cover it with a cloth and go to the field. China's sports administration has issued direct instructions to footballers that new tattoos on their bodies are "strictly forbidden."
Most of the star players in China have tattoos on their bodies. Guangzhou Evergrande and national team defender Zhang Linpeneng have previously been asked to cover their body tattoos when playing for national teams and clubs.
According to the AFP news agency, the country's football authorities have taken such a decision in recent years as part of the socialist party's purge campaign. Since this instruction, the footballers of the national team have been covering their body tattoos regularly. China's sports administration said in a statement on Tuesday that new tattoos for national team players are strictly prohibited. If there is a tattoo on the body, it is recommended to remove it. In special situations, practice or tournament tattoos must be covered.
The General Administration of Sport of China (GAS) statement, 'As part of the management, players from all levels of the national team will reflect this rule to set a good example in society. Players of the national team and the under-23 team are being strictly instructed to refrain from drawing new tattoos. Those who have tattoos on their body should remove them. In special circumstances, players will be able to wear tattoos in practice or during matches, subject to the consent of the team. '
The GAS statement further said that the national party should start "ideological and political education activities". This will strengthen the patriotism of the players. After the 2002 World Cup, China never played in the main stage of the World Cup again. The country is also more likely to not get tickets for the 2022 World Cup in Qatar.
However, Chinese football fans did not take such a strict ban on tattoos. Although tattooing is discouraged in China, it is very popular among young people. A football fan commented on the country's social media Weibo, "Are we looking for a good footballer or a saint-monk?"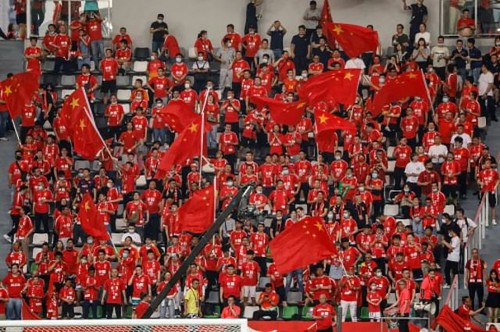 China has been practicing the practice of "practicing thinking" according to Marxist doctrine for young footballers in military camps for several years. The country's football fans are furious. Allegedly, political thinking is overshadowing football. A match at the girls' university was canceled last year. As the reason is said, playing with hair color is not allowed.