Some had their doubts. But Rooney had no doubts at all. Because there was no more, he may have written a column in the newspaper and announced that Arling Holland will reign in the Premier League. On Sunday, Holland scored a double against West Ham on his league debut for Manchester City, and Rooney's prediction is less likely to be wrong.
Wayne Rooney's column in the British daily The Times was published on Saturday, August 6. Naturally, he is not supposed to know the result of City's match against West Ham the next day. But that is not in the words, Ratane Ratan knows. He was a striker himself. England and Manchester United also own the record for the most goals for both teams. Such a person's eyes are mistaken to recognize another type of striker! Rooney can now claim that Holland was not mistaken.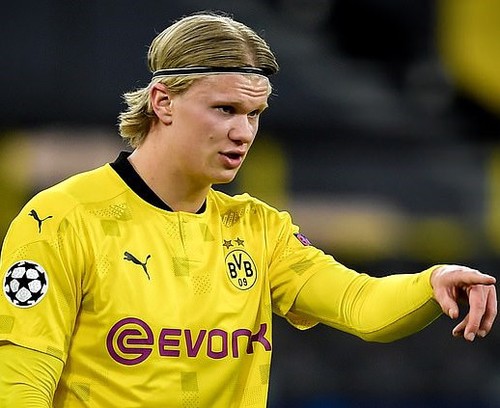 In fact, there is very little question about Holland's goal-scoring ability. However, some have raised questions after seeing Holland waste multiple chances against Liverpool in the Community Shield earlier in the season. The Norwegian striker has scored goal after goal for Salzburg and Dortmund. But many have reminded him that it will not be so easy to score in the Premier League compared to the Austrian League and the Bundesliga. City also lost that match to Liverpool in the Community Shield by 3-1.
However, Rooney is not willing to judge Holland only by seeing the chance of a goal wasted in that match. The former United striker wrote in a Times column, 'Manchester City's detractors enjoyed watching Arling Holland fail to score in the Community Shield. His misses have been repeatedly shown on social media and his poor start has also made headlines. I saw the match a little differently. I saw this big-money City player confirm why he is going to, and will, score a lot of goals in England. In my opinion, he is the one who will make the difference in the title fight.
The battle for the Premier League title has been largely between City and Liverpool for the past few seasons. According to Rooney, the big worry about Holland should be Liverpool's, 'basically, because of him, I think City will retain the title this time. Liverpool is a fantastic team, can beat any team on their day. But in comparison, City's players are good, the team is also good.
Rooney believes it is possible for City to do the same, even more, as Holland scored goal after goal for Salzburg and Dortmund. 'He is only 22 years old and has already scored 175 goals in 222 matches (until the match against West Ham. City. With the number of chances he creates in each match, I can say that Holland has the ability to score in every match in England and win the Golden Boot this season.
Not just this season, Rooney is very optimistic about Holland's future in the Premier League as well, 'We've seen a lot of players, come into the Premier League with a lot of hope and then fail. But I believe Holland will succeed. He will make City a better team, a bit ahead of Liverpool. If he starts well, one day he will be a superstar in the Premier League.'
Holland got that good start last night. Now waiting to see a new superstar Premier League!