Luca Madrich, Karim Benzema, Tony Cruz, Vinicius Jr., Rodrigo, Asensio ... Real Madrid's attack and midfield are quite rich. Nacho, Farlin Mendi, their protection is also quite solid with their friends. Before the match against Real in the first leg of the Champions League semi-final today, Manchester City midfielder Ilkay Gundogan spoke about one of them separately. The biggest fear of Man City in this match is Benzema.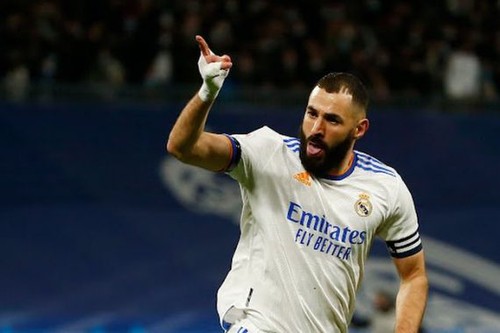 Man City has reached the semi-finals, beating Atletico Madrid, another Madrid club, in the quarter-finals. Pep Guardiola's side won 1–0 at home in the first leg of the quarter-finals. Gundogan-de Bruyn era, however, advanced to the semifinals with a goalless draw in the second leg at Atletico. Gundogan thinks the fight against Real will be more open.
Gundogan thinks that at least four Real players will suffer a lot for Man City. "Real's side are tough on any opponent — Karim Benzema, Luka Modric, Tony Cruz — they all have a very good rhythm," Man City's German midfielder told Sport One before the first leg at home. Vinicius Jr. is playing great this season. More aggressive football than Atletico will be seen in this match. '
Gundogan then spoke specifically about Benzema. Benzema has been instrumental in helping Real reach the semi-finals in both semi-finals against Chelsea. In the first leg, Chelsea scored a hat-trick at Stamford Bridge to give Real a 3–1 victory. In the second leg, Real reached the semi-finals after losing 3-2 due to one of his valuable goals. Benzema is the second-highest scorer of the tournament with 12 goals. Robert Lewandowski overtook him with one more goal. His side lost to Bayern Munich Villarreal and was knocked out of the quarter-finals.
"Right now, along with Robert Lewandowski, Karim Benzema is the best striker in the world," Gundogan said of Benzema. He has shots on both legs. Quite strong in the air. I think he has been underestimated in the past. Now he is proving the critics wrong. '
Gundogan did not stop here to praise Benzema. "Cristiano Ronaldo has been in the shadows for a long time," he said. Especially in the media. Now he is getting what he deserves. '