Even after leading 2-0, how can it be tolerated after losing three goals?
Ivan Rakitic can't stand it either. Rakitic's side has lost to Sevilla despite a 2-0 lead against Real Madrid at home yesterday. In the added time of the second half, Karim Benzema once again played the role of hero for Real by scoring a goal.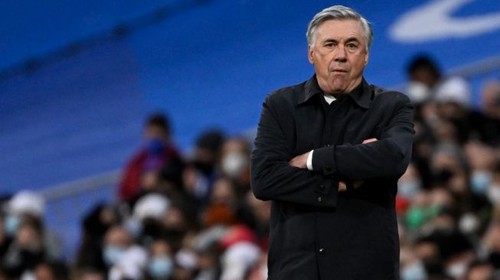 Rakitic is having more trouble whether the opponent's name is Real Madrid or not. Rakitic himself used to play in Barcelona a few years ago!
Rakitic felt that referee Cuadra Fernandez was not neutral in the match. the idea was further strengthened by an incident involving Real Madrid's French midfielder Eduardo Caatinga. In the 40th minute of the match, Kamanga tackled Sevilla's French forward Anthony Martial from behind. Didn't seem to get possession of the ball while tackling. Martial could no longer play, and was replaced by Spanish striker Rafa Mir. Despite such a foul, Kamanga was not shown any card.
Real would have become a team of 10 if they had shown a yellow card to a Real midfielder before. It seemed to Rakitic that after such a heinous tackle, Kamanga could have been shown a yellow or even a red card, "The decision to show Kamanga a red card would have been very easy. Because he did not touch the ball. I don't understand why the referee thought it wasn't a foul. There was no need for such a decision. I do not understand. Because I think it's a crime to show a red card. "
The Croatian midfielder's goal, which was canceled out by Vinicius Jr. because of the handball, seemed fair, "and I think the point of Vinicius' handball was quite clear. It didn't matter if he had a little bit in his hand or not, he had a little ball in his hand. '
knows that losing a goal against Real will cost you dearly. That's what happened last night, 'I'm so angry, hurt. We played great in the first half. But that doesn't mean you can give Madrid an inch of space. Because, if you do that, Real will punish you. It's a shame. Because we almost pocketed the match. '
Real scored a goal early in the second half but Sevilla had a chance to end the match. "Everything went the way we wanted it to. When the shoreline was 2-1, we missed several counter-attacks. And Real will punish you for wasting that opportunity. I'm angry Because we did a lot to win the match. We've pressed pretty well, but it won't work if we fall for it. We have to think about the next match. '
Sevilla has dropped to number three after losing, now they have 60 points after playing a match equal to Real. Barcelona with 60 points in 30 matches.
# Everyone wants to see the real slipping, but the reality does not slip
The Spanish league probably could not ask for more than one match!
Sevilla's three-match series against top-placed Real Madrid earlier this week saw Real Harley revive a bit of the league title fight that almost left Real's home. What an incredible return story Real wrote in the second half after falling behind 2-0 in 25 minutes in such a match! The aristocratic club of Madrid won 3-2 in the added time. That's enough to give the match a special place, but there was something extra in the match at Sevilla!
What is that? Referring Debate! Not showing a red card to Real's Kamavinga, canceling a goal of Real's Vinicius in handball ... What a drama! Real coach Carlo Ancelotti spoke about it at the end of the match. However, Ancelotti's words about the mystery of writing the story of Real's return again and again, will probably speak to Real's pride.
Real wrote the story of a great comeback in two consecutive rounds against PSG and Chelsea in the Champions League. Benzemara sent Messi-Neymar into the last 16 with a last-minute flick in the last 30 minutes after a 150-minute deficit in 180 minutes of two-legged action against PSG, then pulled off the last eight of Chelsea's return story and woke up at the last minute.
While Sesab's remnants were still fresh, Benzema gave Sevilla the same taste yesterday. The opposing team is now sitting in the net with the strategy of not scoring goals before! The story of Real's return will not be written if it does not fall behind - what else is this!
But how is Real writing the story of one return after another? Ancelotti explains, 'This team has the ability to do something special. We have not lost confidence. I think the two matches against PSG and Chelsea have boosted our confidence. '
Ancelotti's next words may add another dimension to the eyes of Real's passionate supporters: "Everyone wants to see Real Madrid slip, but Real Madrid never slips."
There have been questions about all this, and there will be no question about the drama of the match Ancelotti? In it, Ancelotti naturally brings up how his team has been deprived.
Vinicius' goal was disallowed due to a handball, while Sevilla defender Diego Carlos had the ball in his own box but Real counter-accused him of not giving a penalty.
'I don't understand how they (referees) wouldn't give Diego Carlos handball if they decided to handball against Vinicius. I know it's difficult to assess the situation properly, but I don't understand it. "
And did not see the red card of Kamavinga? The Real coach is arguing that it would go against them. How? Listen to Ancelotti's answer. Vinicius' goal was disallowed, with Diego Carlos scoring a penalty after a penalty had been awarded to Kamavinga.
Does Ancelotti mean a conspiracy against Real? However, he did not say it clearly. "Vinicius has confirmed to me that he did not touch the ball with his hand," he said. I also saw the incident directly then, I did not think the ball was in his hands. '