Peter Smykel is a crazy character in Danish football. Isn't English football too? In the days of Manchester United, defenders would not talk if they made a mistake. His 'Treble' victory as United captain in 1999 is as memorable as the talk of the town. Played in two clubs in Manchester. The legendary Danish goalkeeper took off his gloves from Manchester City in 2003. So naturally City will be knocked out of the Champions League semifinals, and Smiley will be stuck in his mouth, it doesn't happen!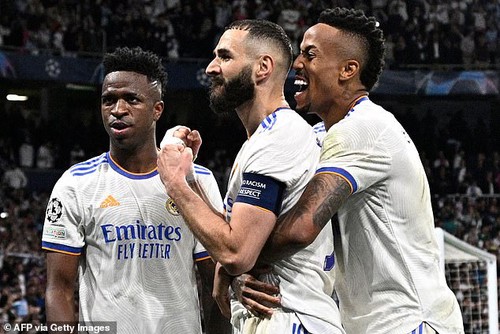 However, Real Madrid fans may be excited again by what Smykel said. The former Euro-winning goalkeeper for Denmark will not be liked by Real fans at all. "The Madrid club are not qualified to beat Manchester City in the Champions League semi-finals," Smiley told CBS Sports.
Real beat Manchester City 3-1 in the return leg of the Champions League semi-final on Thursday night. After winning the first leg 4–3, CTE was ahead before the return leg. Real also had a 1–0 lead at the Santiago Bernabeu until the 69th minute. But Rodrigo equalized in the last minute of regulation time and in the first minute of added time. After five minutes of added time, Carlo Ancelotti's side reached the final with a 6–5 victory over the two legs by writing a remarkable story about Karim Benzema's comeback.
The 58-year-old former goalkeeper told the media: "Real Madrid have no right to reach the final. They were the worst team in both the matches. '
Has played one season at Smiley City. The goalkeeper, who has won five Premier League and one Champions League five times in eight seasons at United, left the club at Old Trafford in 1999 to join City in 2002 after touring Sporting Lisbon and Aston Villa. Peter, the father of Leicester City goalkeeper Caspar Smiley, ended his football career at the club the following year. Peter doesn't understand how Real reached the Champions League final after playing badly in both legs.
Peter Smykel thinks Real were not in competition until the 79th minute of the return leg. They got the second goal from the second chance and they also scored the goal in the third chance. After watching the game in England (after the first leg), I thought Real would reach the final. But they played very badly. Played well only against Chelsea. Sometimes I don't understand football. '
Smiley saw the role of the club's supporters at the Santiago Bernabeu as Real advanced to the final. Real supporters keep Benzema-Vinicius alive in support of the return leg. But we also talked about how a stadium can become a "twelfth player."
However, Smykel acknowledged that the potential of Benzema-Rodrigo should never be doubted, adding that "the potential of Real's players should never be doubted." It has always been said that experience in the Champions League is very important. They have shown a keen desire to win. These players have gone through similar situations before. They were never scared, they trusted each other, even the coaches ... crazy thing. '