Where 26 people ahead of Messi
A discussion has been going on in the football world for a few days now - will Lionel Messi be able to surpass his former Barcelona teammate Dani Alvez? Messi has won the Ballon d'Or seven times in his 16-year career in professional football. In fact, all the records of football have been broken at Messi's feet. But Messi has not yet set the record for most career wins.
Brazilian defender Alvez has won 43 titles, according to various websites and organizations that track football statistics. The pace that PSG secured to win the league title with a 1-1 draw with Lance at home on Saturday is the 36th in Messi's career. Like Messi is lagging behind in winning all kinds of titles, he is also lagging behind in the fight to win the league title. As such, he is behind 26 people.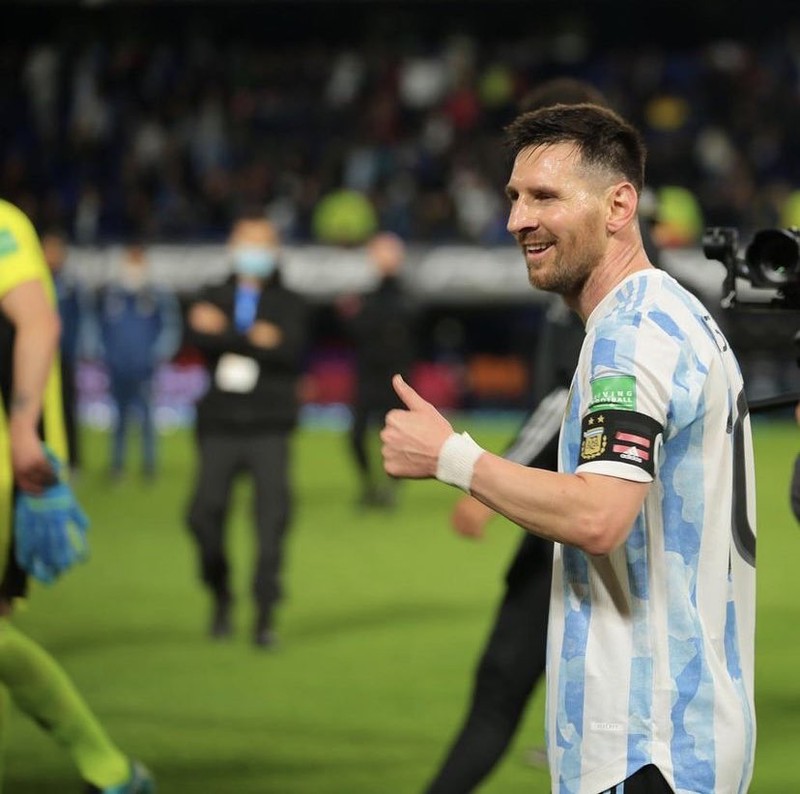 Messi has won the league title 11 times, including this time in the French league 'A' for PSG. Former Norwegian footballer Rohr Strand has won the most 18 titles in the domestic league. And the titles of Egyptian Hosam Hassan came in the jerseys of Al Ahly, Al Ain, and Zamalek.
Messi will have to win five more titles to touch the strands of the league title. The Argentine star is now 34 years old. As such, he will have to play another five years to catch Strand, even if he wins the league title every season from now on. That means he has to play until he is 39 years old. In fact, it is impossible for an Argentine magician to make this record his own!
11
Lionel Messi's league title. He has won 10 of them for Barcelona, ​​in a PSG jersey.
3
In the top five leagues in Europe, there are three players who have won more league titles than Messi. Ryan Giggs has won 13 titles for Manchester United. Gary Neville has won 12 titles for the same club. And Paco Henton has won 12 titles for Real Madrid.
A footballer who has won more league titles than Messi
16
Rohr Strand (Rosenberg)
14
Oleksandr Sokolovsky (Dinamo Kiev)
Hosam Hassan (Al Ahli, Al Ain and Jamale)
13
Sandy Archibald (Rangers)
Hosam Ashur (Al Ahli)
Jonathan Joubert (Gravenmach and Dudelange)
Ryan Giggs (Manchester United)
Oleg Blagonadejdins (Skanto Riga)
Ignatius Nesterov (Pakhtakar Tashkent, Buniodkar Tashkent and Lokomotiv Tashkent)
Imre Schlosser (Ferencavarosi and Hungaria FC)
Mihails Gemlinskis (Skanto Riga)
Valentin Belkevich (Dinamo Minsk and Dinamo Kiev)
Timur Kapatse (Pakhtakar Tashkent, Buniyadkar Tashkent, Lokomotiv Tashkent, Neftchi and Aktove)
Alfredo Di Stefano (Real Madrid, River Plate and Milonarios)
12
Vitaly Radionov (Bate Borisov)
Predrag Georgievich (Olympiakos)
Wilfried Balima (Sheriff Traspole)
Paco Hento (Real Madrid)
Dmitry Likhtarovich (Transmas Magilev and Bate Borisov)
Andreas Ulmer (Austria Vienna and Red Bull Salzburg)
Bobby Linux (Celtic)
Stelle Statsas (Rosenberg)
Gary Neville (Manchester United)
Manol Manolov (CSKA Sophia)
Kenny Dalglish (Liverpool and Celtic)
Sergei Rebrov (Rubin Kazan, Dinamo Kiev and Fenerbach)
Arjen Robben (Bayern Munich, Real Madrid, Chelsea and PSV)