Football player development is a holistic process. In this process, mental, technical, tactical and physical development needs to be balanced. These developmental stages of the athlete evolve together and influence each other. Health, personality, physics, technique, tactical and psychological performance are the inseparable factors that interact with each other. A negative experience or trauma in personality can also affect the athlete's health by causing physical and mental difficulties, such as insecurity and inadequacy in the personality of an injured or degrading soccer player, which negatively affects both mental and physical performance. For this reason, a footballer who increases his psychological competence by doing mental training will also be expected to develop as physical and personality development at the same time.
It is known that the speed of personality development of footballers who are in childhood and adolescence period especially in infrastructures is faster than other times. The level of oppression and anxiety experienced by young footballers is much higher than their international counterparts due to the difficulties of our educational system and sports culture in our country. For this reason, the importance of multi-faceted support of athletes is increasing a little.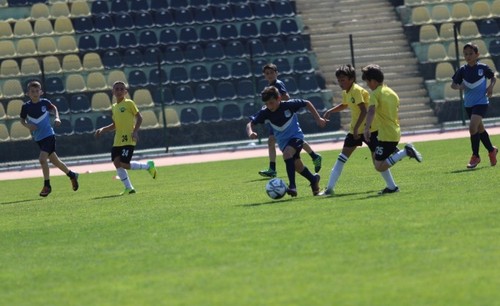 The regular and continuous application of mental training is at this point in life. However, contrary to the examples abroad, sportsman consultancy and sports psychology practices in our country are mostly used only at certain critical times, mainly in clubs and national teams. Another thing that needs to be known about Sporda psychological support and mental training is that it is a scientific process and it is a method like all scientific processes. If this process is programmed continuously and regularly, it is a great possibility that both the athletes will develop individually and the expected achievements will come in a steady form. The number of projects that still respond to the psychological needs of sportsmen in spite of the developing sports attitudes in our country does not pass a hand fingers.
Another area where sports psychology works extensively is the coach group. Coaches are the leaders of a team. For this reason, coaches' support for leadership styles and communication features will make their job very, very easy. Coaches who have developed leadership skills; communication, creativity and emotional control. Coaches receiving support from sport psychologists are experiencing far fewer problems with their athletes and their athletes. Another thing that our trainers can improve themselves is to set goals. While our coaches encourage their time athletes to target their goals, they may face problems in their career and goal setting. The first and most critical stage of development is to conduct an accurate situation analysis. With current assessment methods in the sport psychology literature, one can take the guidance support of self-evaluation. While sports psychologists support coaches, they also teach them some practical techniques to use. In this respect, both the trainer and the athletes are suffering from the problems they have experienced. In the direction of the strengths and weaknesses that emerged after a good evaluation stage, the goal setting work is started. At this stage, sports psychologists share the right goal-setting strategies with our trainers. Determining the right target and planning the process by establishing the right strategies greatly increases the chances of reaching the target. One of the best examples of this work has been done in one of the most successful clubs in the world. The Manchester United club, led by Sir Alex Ferguson, began working with British sports psychologist Bill Beswick in 1999. Manchester United is one of the gold generation staff; The Neville brothers were hosting talented but young star candidates such as Paul Scholes, David Beckham and Ryan Giggs. Bill Beswick's share is bigger in both the development of these star candidates and in-field performance. Sir Alex Ferguson has always referred to the relevance and importance of football and psychology fields in his career as an active coach and in the period after his retirement. In this period, the Manchester United club has been champion of the Champions League for a long time and has been successful in the league.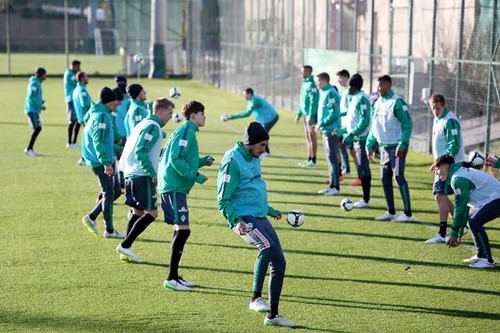 In our country, anger and emotional control are the most common problems in the green areas. Soccer players who have anger problems; there may be motivation, sometimes concentration, and sometimes performance anxiety problems under anger problems. Athletes who want to control their anger should focus on breathing exercises for relaxation and breathing exercises. In order to learn and develop such mental abilities, they must work with sports psychologists. Another difficulty experienced by an athlete with anger problem is; performance routines. Performance routines; is the mental game plans of the athletes. With these plans as a whole, athletes feel safe and ready for performance.
Athletes who provide anger control will have a significant disability in front of their maximum performance. When anger is controlled, it can be antagonistic as an element that has a positive effect on performance. The anger used as an adjunct tool increases aggression and desire to win within game rules. Uncontrollable anger; causing the athletes to be penalized by the game rules and to reduce both individual and team performance. Sports psychologists; helping the athletes to control their arousal level; help the athletes to control their anger. One of the known mistakes in the right is the perception that the anger is related to the athlete's temperament and can not be changed. The point to be corrected at this point is that there is no destiny in the world. With regular mental work, each athlete can learn to control anger.
Anthropologists who have anger control need to know firstly; It is not fate not to control anger. Anger control, like every psychological ability, the athlete can be developed through this awareness and regular mental training. The first studies with athletes who have problems with anger control and support in this regard are based on perceptions. The anger is one of the keys to solving the anger mechanisms that the athlete perceives. After this step, mental training should be started by drawing a map of the person with special solutions and a road map. After regular and scheduled work, it is observed that the athletes have developed themselves on the anger control and are one step closer to their maximum performance on this score.