[5] BIMAL THAPA MAGAR : The jersey no. 10 striker of our national team Nepal has nominated his name in 6th position in my researched list with the estimated salary of above 70,000 Nrs. He is one of the famous player in Nepali National team because of his dribbling skills and scoring goals are quite impressive. At the age of 19 his score against Pakistan at extra time of 90 min gives him hipe. He became star of our team as he get training fro,m Netherland club.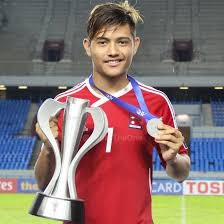 [5] BHARAT KHAWAS : He one of the elder and experienced player of our Nepali team is also an army. He plays from Nepal Army and Nepali National team with striking position. His estimated salary is above Nrs 70000.
[4] NAWAYUG SHRESTHA: The 18 no. striker of Nepali National team tops his position in 4 of my researched list as his estimated salary from everywhere is above 80,000. His outstanding heading goal against Iraq changes the whole game and he got his hipe from the very day.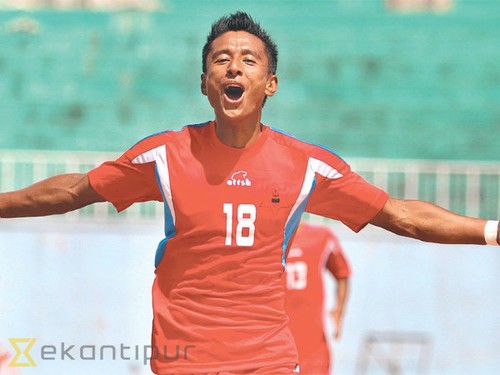 [3] ANIL GURUNG :However, he retires officially from football career but during his days he earned more than Nrs 1lakh . He was very popular during those days. He had also gave audition for chealse in his young age however his luck didn't support he remains always star in our heart and thanks every thing you have done for Nepal and Nepali team.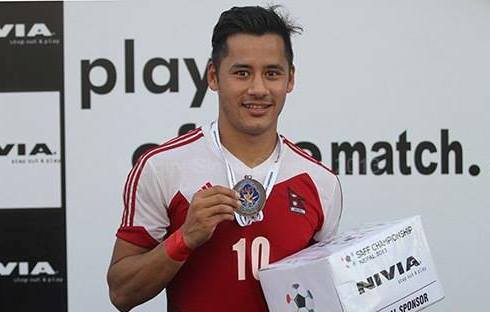 [2] KIRAN CHEMJONG: The wall of our football team is popular not only in Nepal but also in India, Bangladesh . His estimated salary is above Nrs 3lakhs per month. He is only nepali player to play in Indian Hero Cup. He saved many times Nepali football team through his outstanding keeping so he is popularly recognized as wall of National team. He also plays from Three Star club.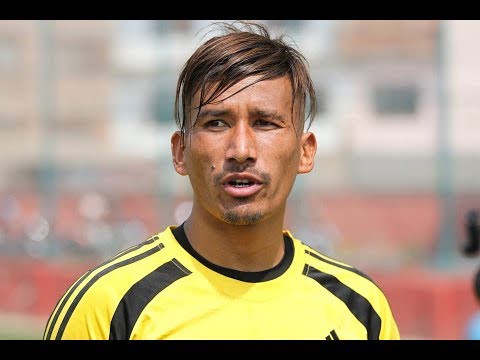 [1] ROHIT CHAND : The midfielder of Nepali National Football team has estimated salary of above Nrs 4 lakhs. He is one of the strongest football player of Nepal. This professional player engaged his teen age in Arsenal, Tottenham , Lille etc and now he plays from Liga 1 club Persija Jakarta. The highest salary owner among nepali professional football player goes to Rohit Chand.