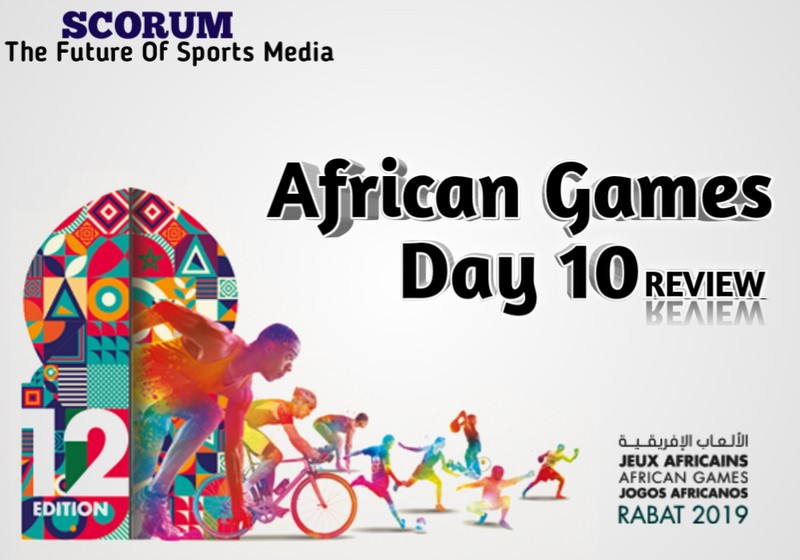 The 12th African Games is heating up each passing day as every participating country try to gather as many medals as possible. Egypt still top the medals table with 27 gold, 36 Silver and 22 bronze making it a total of 85 medals.
South Africa are still strong in the second place with 23 gold, 15 silver, and 18 bronze medal manking it a total of 51 medals. Morocco moved to the third position with 13 gold, 11 Silver, and 17 bronze medals.
Other North African side Algeria and Tunisia complete the top five(5) with 12 and 9 gold medals respectively.
---
Team Nigeria moved to the 6th position at the end of day 10 in the ongoing 12 African games in Morocco, as twelve(12) more medals were being added on day 10 (3 gold, 3 silver and 6 bronze medals).
The medals were won in the following events badminton, 3×3 basketball and weightlifting.
---
Badminton
The Badminton Mixed Team won the country's fourth gold medal.
Nigeria defeated their North Africa counterpart Algeria to win gold🥇 in badminton.
Nigeria qualified to the final after defeating Egypt 3-0 in the semi-final.
The Nigerian team were much better than their Algerian opponents whom they defeated 3-0 (2-1, 2-0, 2-0).
Weightlifting
Nigeria's Kalu King won gold🥇, silver🥈 and bronze🥉 in the men's 55kg weightlifting event. He won Gold in the men's 55kg CLEAN-JERK, Silver in the men's 55kg, and a bronze medal in men's 55kg SNATCH.
Stella Peter won two(2) silver🥈🥈 medals in the women's 45kg events. She won both medals in the women's 45kg CLEAN-JERK and SNATCH category.
Three(3) bronze🥉🥉🥉 medals was won by Augustina Nwaokolo in the women's 49 kg, CLEAN-JERK and SNATCH category all behind Marie Hanitra Roilya🥇 of Mauritius and Heba Ahmed 🥈 of Egypt.
Another bronze🥉 medal was won in the table tennis mixed double.
Basketball 3×3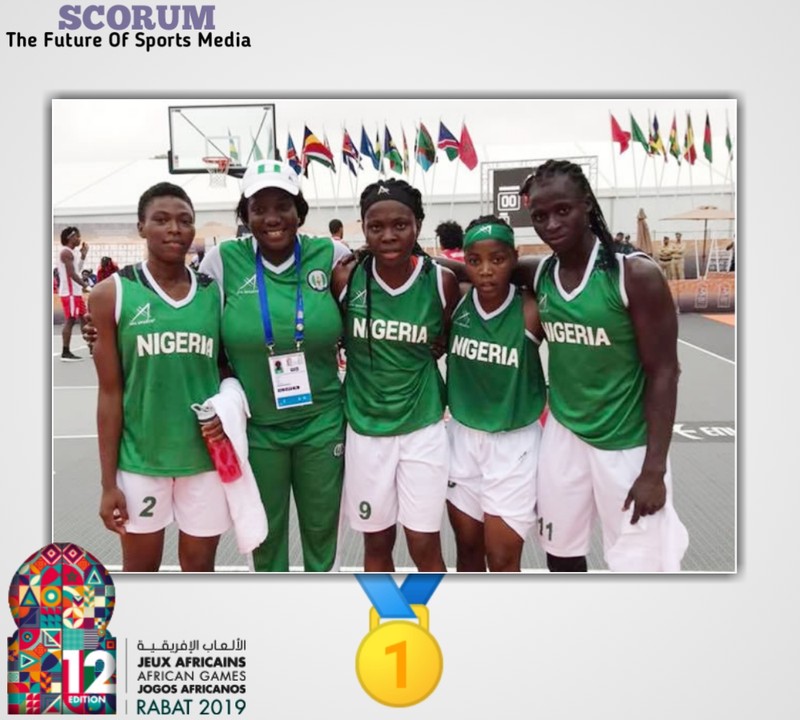 The female's basketball 3×3 got Nigeria 3rd gold🥇 medal.
It was a hard fight for team Nigeria as the quartet in person of Murjanatu Musa, Ifunanya Okoro, Fumnanya Ijeh & Marvellous Abel as they come from behind to defeat Mali 21-20. Team Nigeria secure the gold medal in the women's basketball 3×3 in a pulsating final.
The men's basketball 3×3 team were only able to settle for a bronze 🥉 medal.
---
Day 10 Full Medalist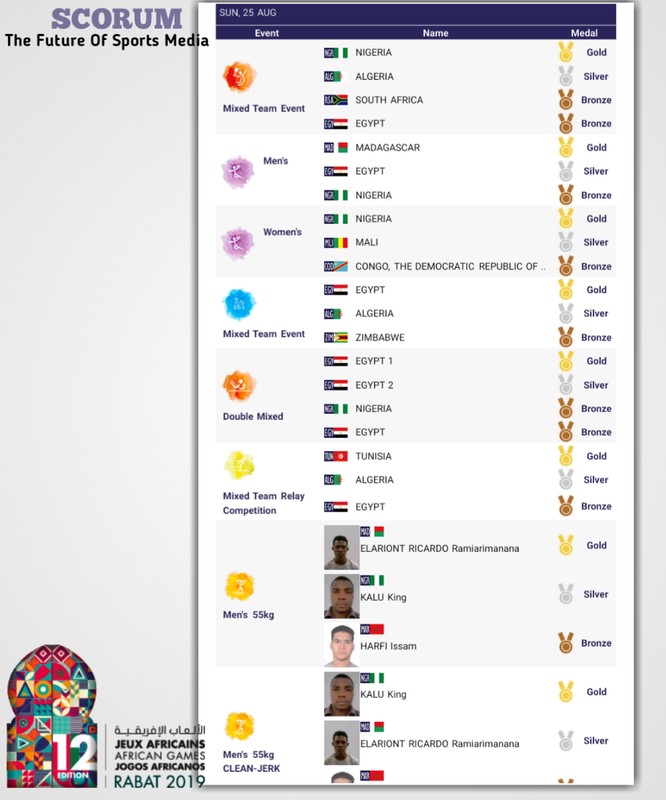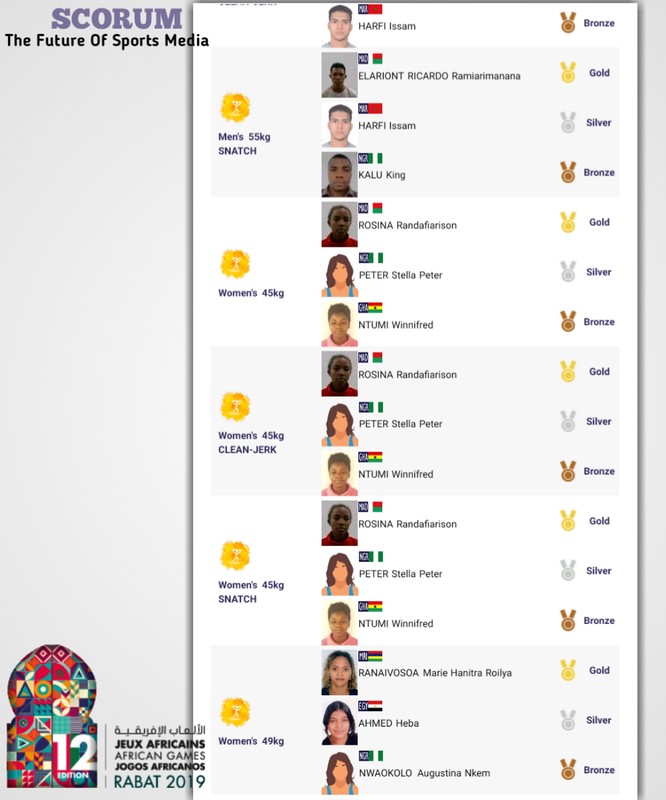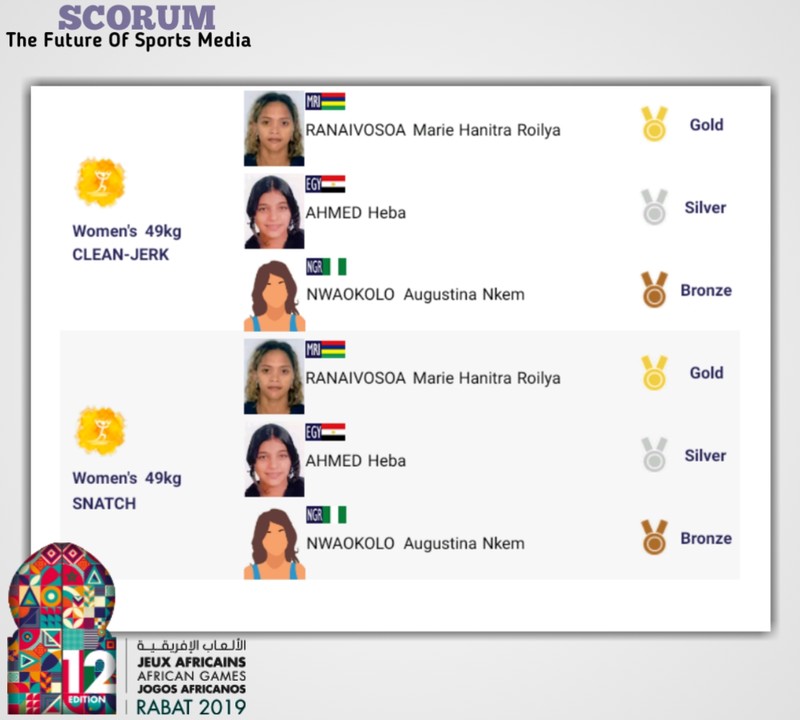 Others Update.
Six Nigeria boxers are in the Semi-finals stage of the boxing event at the ongoing Africa Games.
---
Thank you for staying tuned
LET KEEP BEING ACTIVE
LET KEEP SCORUM ALIVE.