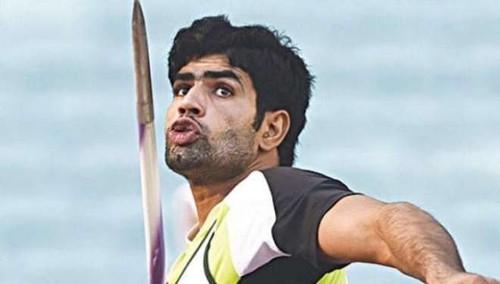 Mohammad Arshad won the gold medal in the Javelin Throw in the South Asian Games.
With this success, he has also qualified directly for the Tokyo Olympics, with 22-year-old Arshad Nadeem winning the bronze medal at the 2018 Asian Games, along with 86.29m long javelin throw at the Asian Games in India's Neeraj Chopra at Safe Games in 2016. He also broke the record of 82.23m throw.
Mohammad Arshad became the first Pakistani athlete to qualify for the Tokyo Olympics directly as he had to throw at least 85 meters to qualify for the Olympics. Pakistan won 4 gold medals in the thirteenth South Asian Games after the event. The number of gold medals in Pakistan has increased to 20. Pakistan won two gold medals in athletics yesterday. In the Asian Games, Pakistan has so far received 20 gold medals, 24 silver and 33 bronze medals.