There is no question that India is leading in Women power. Indian women are creating histories in every field today whether it is a mission to space, flying fighter planes, or hitting sixes in cricket or running like a wind, no were Indian women are behind.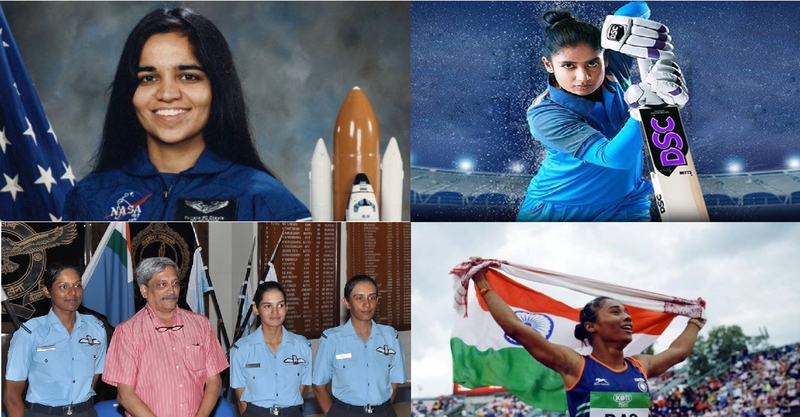 The wonder women like Kalpana Chawla (American astronaut and the first woman of Indian origin in space), Flying Officer Avani Chaturvedi, Flying Officer Bhavana Kanth, Flying Officer Mohana Singh (India's first three women fighter pilots), Mithali Raj (India Women's National Cricket Team captain) and the one and only one currently hitting the posters of sports all over India is the world class athlete "Golden girl" Hima Das.
Read more at:
http://timesofindia.indiatimes.com/articleshow/64982747.cms?utm_source=contentofinterest&utm_medium=text&utm_campaign=cppst
While the entire India was sleeping Hima Das was creating history in 400m race at the IAAF World U-20 meet in Finland and claimed the gold. She creates historic win as this is India's first-ever gold at a world track event.
Despite of being world class athlete she is also a social teenager who has the guts to speak against illegal things and do anything and everything. She took the lead in getting liquor vends demolished in her village Dhing and its neighborhood. She is also called has "Dhing Express" in her village.
Two years back before shifting to athletics this gold medalist dreamt about becoming a footballer when a teacher Mr. Shamshul Sheikh was impressed by her speed playing football.
The world is changing and women's from unknown and smaller villages are rising, I can vision a world lead by women in future.
If you like my post on women power and specifically Hima Das, then do comment your thoughts and views on this post.
Watch The Video of Hima Das at TAMPERE 2018 400m Gold Achiver