Athletics match USA - Europe will be held September 9-10 at the NATIONAL OLYMPIC STADIUM "DINAMO"(MINSK, BELARUS).
It is expected that about 350 athletes will take part in the competition. The program of the competition includes hammer throwing, javelin throwing, discus throwing, 100 m, 100 m hurdles, 110 m hurdles, 200 m, 400 m, 400 m hurdles, 800 m, 1 500 m, 3 000 m, 3000 m with obstacles, 4x100 m relay race, mixed relay (200-200-400-800 m), shot put, triple jump, high jump, long jump, pole vault.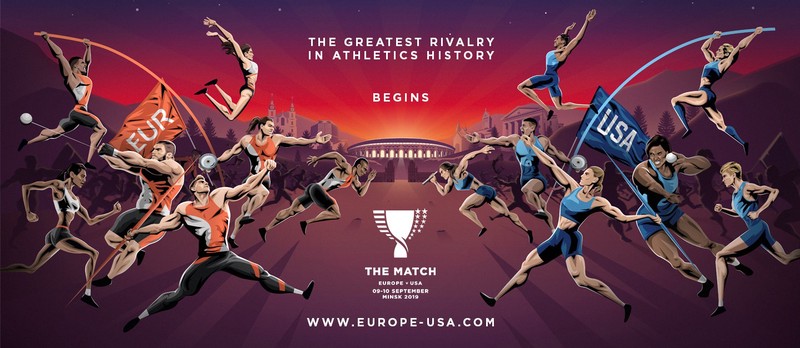 More than 25,000 spectators, over 60 countries of broadcasting by the official EBU broadcaster (producer of the Eurovision Song Contest), 300 outstanding athletes, a grandiose sport show in a new modern format - all this is in the heart of the capital of Belarus!
Ramil Guliyev, two-time world champion in high jump Maria Lasitskene, Olympic champion in Rio de Janeiro in pole vaulting Ekaterini Stefanidi also confirmed their participation in the match of the world champion in the 200 m run.
The head of the European Athletics Association Sven Arne Hansen noted the importance and grandeur of these competitions. In his opinion, the Minsk stadium Dynamo, where the competitions will take place, is the most beautiful athletics stadium in Europe.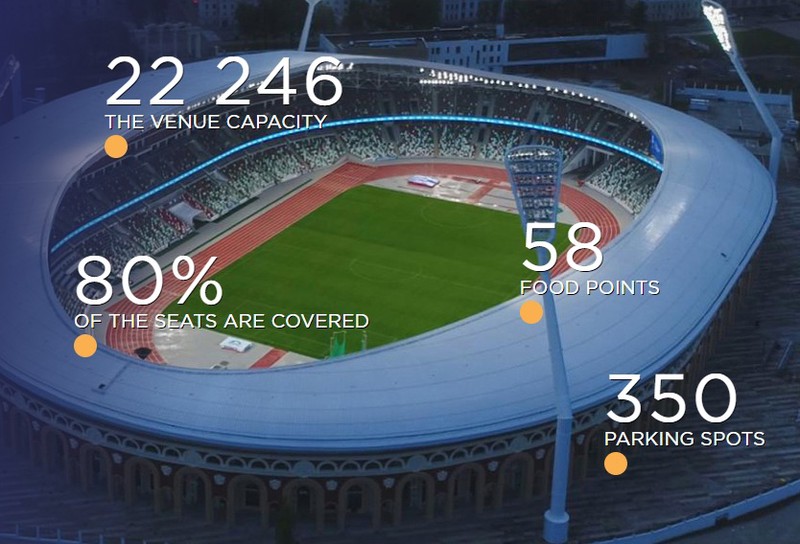 You can buy tickets through the Internet at the link at a price from 12 to 25 rubles(from 6 to 12$).
More information about the event, including selection rules, prize money and information about tickets, can be found on the official website www.europe-usa.com, as well as on the official website of the European Athletics Association https://www.european-athletics.org / competitions / match-europevusa /