24th European Athletics Championships which are being held in Berlin from August 2nd to August 12th, are coming to the end. It is the tenth and final day today.

Marathon medals in individual and team categories are already decided since the run was on this morning. Let's leave the drama on the marathon track for a separate story and focus on tonight's happening in the Olympic Stadium.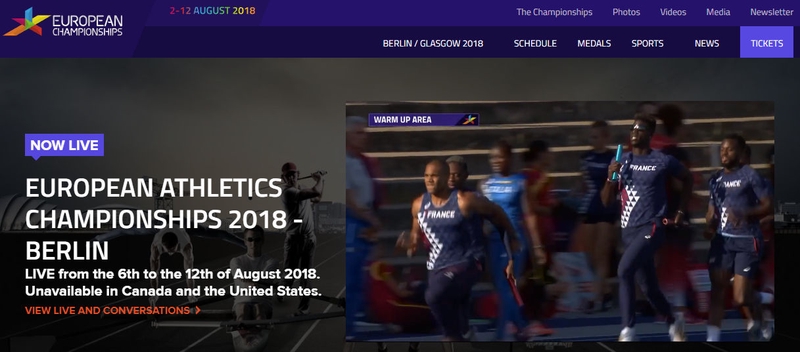 Eight finals are scheduled with 4 x 100m relays having qualification rounds.
Timetable for August 12th 2018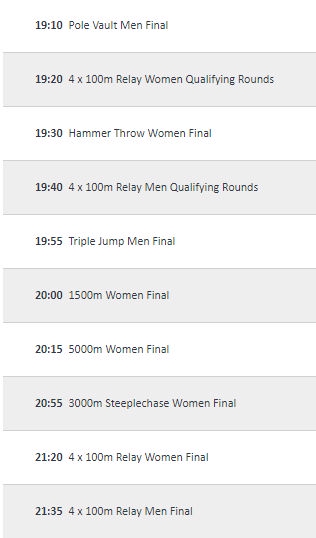 From Slovenian perspective, the most interesting event will be 3000m Steeplechase Women Final where our Maruša Mišmaš will try to get as close to the frontrunners as possible.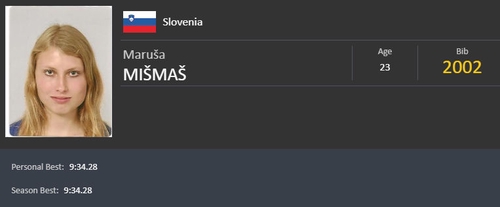 She has run her season's best of 9:34.28 in the qualification round and has the 7th time of all the finalists.
You can follow all the events live online on Eurovision Sports TV.
The first events of the last evening, men's pole vault, start in half of an hour.
Enjoy the final day, my friends.